Indonesia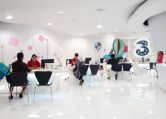 Since the commencement of its operations in 2007, Hutchison Asia Telecom's Indonesian subsidiary H3I has expanded and rolled out ultra-modern network with close to 40,000 total BTS sites in almost all populated areas across the five main Indonesian islands of Java, Sumatra, Kalimantan, Sulawesi & Bali, covering 86% of the nation's population.

With a vision to make Indonesia a digital nation, H3I has grown throughout the years to empower digital connectivity. Its success is built on commitment to innovation, leading edge mobile technology and reliable services. H3I's 3G network carries 37K TB, or one-third of Indonesia's wireless broadband traffic, and most of its subscribers are the younger generation and early adopters of digital technology, who mostly access social media, contents and mobile commerce sites.
Vietnam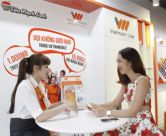 HAT, in partnership with Hanoi Telecom, currently provides a nationwide GSM 2G service with 3G in the main cities through Vietnamobile.

Vietnamobile has a mission to connect Vietnamese, particularly the younger generation, to the world's knowledge, news, sports and music via mobile internet in the most convenient and affordable way.
Sri Lanka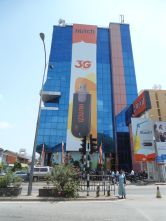 Hutchison Telecommunications Lanka (Private) Limited is a 100% owned subsidiary of HAT.

Hutch Sri Lanka provides digital mobile communication services operating both GSM and advanced 3G HSPA+ networks nationwide.

Hutch Sri Lanka's focus is on serving the rapidly growing mobile Internet population with high quality mobile broadband data and a suite of forward thinking products and value added services.