Environment
CK Hutchison is committed to minimising its environmental footprint in its day-to-day operations. The Group encourages its businesses to adopt the best industry practices and explore ways to reduce emissions, improve resource efficiency and become a greener global citizen.

Managing Emissions
CK Hutchison summarises its efforts in managing air and GHG emissions as well as waste disposal below.

Air and GHG Emissions
The Group has taken steps to manage its air and GHG emissions, among other environmental priorities.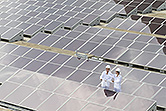 At its Infrastructure division, innovative technologies are applied to reduce emissions such as nitrogen oxides ("NOx") from power generation to meet industry standards. For example, HK Electric is commissioning two new gas-fired generating units, L10 and L11, in 2020 and 2022 respectively and each unit will be equipped with Selective Catalytic Reduction and advanced combustion systems that can reduce the NOx emissions by about 90%. HK Electric also built one of the city's largest commercial-scale solar power systems and Hong Kong's first and only commercial-scale wind turbine. The solar power system has a generating capacity of one MW and can generate about 1,100,000 units of electricity per year on average. The use of solar energy in lieu of coal-fired generation will help reduce about 915 tonnes of carbon dioxide ("CO2") emission every year. The wind power station, Lamma Winds generates electricity when wind speed is in the range of three to 25 m/s. It can produce about one million units of green electricity, offsetting about 800 tonnes of CO2 emission every year on average.

Outram's Jinwan Power Plant is among the first few coal-fired generation units in Mainland China to achieve 'Close to Zero' emission levels for air pollutants including sulphur dioxide ("SO2"), NOx and particulates. An extra tariff subsidy from the government has subsequently been granted to this plant in recognition to its outstanding performance in air emission management.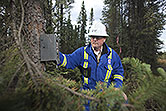 The day to day operations of the Energy division may involve unintentional releases of hydrocarbon emissions from facility equipment and components. To curb these fugitive emissions, Husky Energy utilises specialised infrared cameras, ultrasonic devices and vapour analysers to detect, identify and quantify leaks so that effective repairs and corrective actions can be taken on a timely basis.

The GHG emission reduction measures include minimising fugitive emissions, managing flaring and venting activities and capturing carbon for enhanced oil recovery. For example, Husky Energy captures CO2 at its Lloydminster Ethanol Plant and Pikes Peak South Thermal Plant with more than 300,000 tonnes injected for enhanced oil recovery in heavy oil fields since 2012. Additional technologies for carbon capture and injection are being evaluated.

Waste and Pollutants
The Group endeavours to reduce waste by encouraging reuse and recycling. For example, Superdrug, under ASW, has adopted a "zero waste to landfill" programme, where all waste generated in store is transported back to the distribution centres for recycling. ASW's commitment to waste management is demonstrated by including waste and recycling compliance in its store audit programmes. CK Hutchison is proud to report that Superdrug has achieved zero waste to landfill since 2010.

The Retail division and its suppliers play an active and critical role in making its products sustainable. Microplastics, commonly found in rinse-off scrub products, pose a threat to the marine ecosystem and the food chain. In addition to implementing a ban on the use of microplastic in its own-brand rinse-off scrub products in 2014, ASW has completely removed all of its microplastic-containing own-brand rinse-off scrub products from the shelves worldwide in early 2017.

Technology plays a key role in driving sustainability development in the Group's businesses, in particular in the Infrastructure division. Northumbrian Water in the UK, for example, generates energy from the sewage sludge created from its water treatment processes. It is the first and only wastewater company in the UK that has achieved 100% sewage recycling.

Another example is the landfill-gas-to-power initiative pioneered by EnviroNZ. By applying advanced technology, EnviroNZ is the first operator in New Zealand to generate electricity from methane produced by waste decomposition in landfills. The amount of electricity generated is sufficient to power 5,000 households.

AVR of the Netherlands generates steam via the incineration of residual waste and this enormous quantity of heat, enough to warm 160,000 households, find its way to many houses, offices, hospitals and swimming pools. By using this heat, AVR each year prevents the emission of more than 324,000 tonnes of CO2 due to gas consumption in households. If one solar panel saves around 100 kg of CO2 per year, the amount AVR is saving by supplying heat is equivalent to three million solar panels.
Optimising Resource Use
The Group recognises the importance of using resources responsibly. From energy, water to packaging materials, it adopts resource-efficient technologies and measures in its key operations.

Energy
HIT of the Ports division is the first Hong Kong terminal operator that has reconfigured its diesel-powered Rubber-Tyred Gantry Cranes (RTGCs) to run on electric or hybrid power. Not only did it result in a 50% saving in fuel consumption, the new RTGCs emit significantly less noise and exhaust fumes than their diesel-powered counterparts.

Water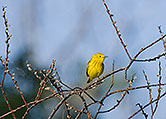 Husky Energy's Sunrise Energy Project recycles produced water at the facility for reuse in steam generation. Additionally, Husky brings in process-affected water, which is industrial wastewater, from a neighbouring operator for use as a make-up water source, reducing the amount drawn from groundwater sources.

Hutchison Water invests and incubates water technologies. Its Sorek desalination plant in Israel minimises marine, shoreline and land impacts as a result of pipe jacking of long and large diameter pipelines, smart structural design, and the removal of suspended solids from the brine before it is returned to the sea. Its sludge treatment also reduces energy and chemical consumption.

At HK Electric, rainwater and waste water is collected and used in the computerised water spraying system for the coal yard, significantly reducing both the consumption of fresh water and the quantity of effluent. The rainwater and plant-processing water collected for reuse is more than 100,000 cubic metres annually.

EnviroNZ in New Zealand recovers water and remove impurities and contaminates using the reverse osmosis leachate treatment, a type of purification technology which makes treated water fit for reuse or direct discharge to the environment.

Green Island Cement in Hong Kong collects, stores and recycles rainwater for evaporation cooling at conditioning tower to improve the performance of electrostatic precipitators. To date, its water consumption has been reduced from 1,800 to 800 tonnes per day.

Packaging Materials
To meet UN Sustainable Development Goal No. 12, which advocates sustainable consumption and production patterns, CK Hutchison has established a set of sustainable guidelines for its employees and suppliers of its Retail division. The guidelines are set out to minimise material use, from greener packaging design in terms of size, thickness, and use of space to the application of recycled materials.
Safeguarding Environmental and Natural Resources
As a global citizen, the Group strives to play a positive role in safeguarding the environment and the ecosystems. Group policies help and ensure colleagues apply caution and discipline in actions that will impact natural resources across the Group's businesses.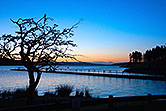 Northumbrian Water, for example, has been managing its land holdings for water storage responsibly. Its Abberton Reservoir is designated as a wetland site of international importance, both as a Site of Special Scientific Interest (1) and a Ramsar site (2).

Timely management of the environmental impacts from the Group's operations is key to protecting the values it creates for its stakeholders.

Northern Gas Networks takes ownership of the quality of land on which it operates. Under its land contamination management programme, the company assesses and controls quality of the land and evaluates risks from land conditions both caused by its own operations and from historical, pre-existing conditions. Land quality is measured and reported annually to the UK regulator.
| | |
| --- | --- |
| Note 1 : | A Site of Special Scientific Interest in Great Britain is a conservation designation denoting a protected area in the UK. |
| Note 2 : | A Ramsar site is a wetland site designated of international importance under the Ramsar Convention. The Convention on Wetlands (i.e. the Ramsar Convention) is an intergovernmental environmental treaty established in 1971 by UNESCO, which came into force in 1975. |
Taking Timely Actions to Manage Environmental Impacts
In July 2016, Husky Energy responded to a pipeline release in Saskatchewan in western Canada. It took full responsibility and worked closely with the communities, First Nations and regulatory authorities to complete the cleanup. A full and thorough investigation was undertaken and Husky Energy will apply lessons learned from this to further improve its operations and response.
Regulatory Compliance
The Group is not aware of any non-compliance of laws and regulations that have a significant impact on the Group relating to air and GHG emissions, discharges into water and land, and generation of hazardous and non-hazardous waste during the reporting period.