A particularly important area of innovation is the role played by the Group in hydrogen development. For example, Northern Gas Networks is leading on a collaborative gas industry programme to test the feasibility of converting the entire UK gas network to a hydrogen-powered network. Australian Gas Infrastructure Group has also led the industry in Australia through delivering natural gas blended with 5% green hydrogen to communities in South Australia, a mix that will be increased to 10% in the near future with the ultimate stretch aim of eventually 100% green hydrogen. The Ports division is also playing its part in ushering in the hydrogen era by collaborating on a project at Freeport East in the UK to develop it into a world-leading green hydrogen hub, generating a planned 20% of the 5GW target in the UK's Ten Point Plan for a Green Industrial Revolution. Further information is available in the case studies below.

At the forefront of the UK hydrogen transition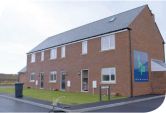 In November 2020, the UK Government released its Ten-point Plan for a Green Industrial Revolution, which serves to help the UK reach its ambition of net zero emissions by 2050. The Plan lists hydrogen as a key component with the specific aim of heating a neighbourhood with hydrogen gas by 2023 and then an entire town, with tens of thousands of homes, by the end of the decade. With the UK gas grid accounting for one third the UK's total carbon footprint, finding solutions to decarbonise the gas grid is essential to achieving net zero.

H21 is a collaborative gas industry programme focused on demonstrating how converting the UK gas network to carry 100% hydrogen can tackle the UK's decarbonisation challenges. This project is being led by Northern Gas Networks ("NGN"), in partnership with Wales & West Utilities ("WWU"), two companies within the Infrastructure division, as well as Cadent and SGN.

The H21 feasibility study, which looked at the possibility of converting the UK city of Leeds to hydrogen using existing pipes and equipment, concluded that it is technically possible and economically viable. The next phase of the project is demonstrating the safety case.

In addition, NGN is a partner in HyDeploy, a project to blend 20% hydrogen with natural gas. Following successful trials on a private network at Keele University, the next step will see NGN supply a 20% hydrogen blend to the community of Winlaton in Gateshead in 2021.
At the forefront of the Australian hydrogen transition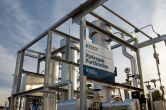 South Australia is working towards net zero carbon emissions by 2050 and Australian Gas Networks ("AGN"), under the Australian Gas Infrastructure Group ("AGIG"), is working alongside the State Government to help deliver on this aim through its leadership in green hydrogen production. Using a 1.25 MW electrolyser powered by renewable electricity, Hydrogen Park South Australia ("HyP SA") is the first Australian project to produce green hydrogen for blending with natural gas for supply to domestic customers via AGN's existing gas distribution network in South Australia.

From early 2021, a 5% hydrogen blend will be supplied to nearby homes via the existing gas network. AGN is also supplying to industry with further aims to supply the transport sector.

In 2020, AGN also developed Hydrogen Park Gladstone ("HyP Gladstone") in Queensland with the aim to distribute a blend of up to a 10% green hydrogen to an entire city network, delivering another Australian-first. AGN is further developing detailed plans to introduce hydrogen into gas networks in both Victoria and South Australia through the Australian Hydrogen Centre.

Such projects are essential to progressively show the use and safety case of hydrogen before integrating higher levels, and eventually 100% green hydrogen.

HyP SA has received a number of accolades in recognition of its role in demonstrating the pathway to a cleaner energy future, including:


2020 SA Climate Leaders Awards' Business and Industry category winner;
2020 Australian Pipelines and Gas Association Environment Award winner;
2020 Engineers Australia Australian Engineering Excellence Award winner; and
2020 South Australian Premiers Awards for Energy and Mining's Innovation and Collaboration commendation.
Green hydrogen at Freeport East

Freeport East, centred upon the Port of Felixstowe and Harwich International Port (both owned and operated by Hutchison Ports), will be one of the eight new Freeports in the UK. Working closely with a consortium of partners, Hutchison Ports is helping to position Freeport East as a world-leading green hydrogen hub and centre for excellence in sustainability over the next two years. At its peak, it is expected to produce 1GW of hydrogen, 20% of the 5GW target in the UK's Ten Point Plan for a Green Industrial Revolution. Among many other uses, the hydrogen produced will be used to power port infrastructure and equipment.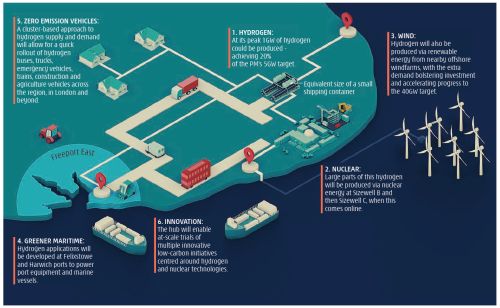 "The development of the Hydrogen Hub will allow the Port of Felixstowe and Harwich International to lead in the development of alternative fuel port equipment. Establishing a test-bed to showcase hydrogen's potential in a port environment will establish the UK as a clear leader in developments that will help address climate change and the net zero agenda."
Clemence Cheng, Managing Director, Hutchison Ports Europe
The hydrogen-powered trains of tomorrow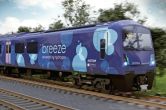 To meet the UK's ambition to reach net zero by 2050, the UK's Department for Transport ("DfT") asked the rail industry to explore the possibility of removing all diesel-only trains from the network by 2040 in England and Wales. The Rail Industry Decarbonisation Taskforce has identified three possible traction technologies which are sufficiently mature to replace diesel — battery, electric and hydrogen.

UK Rails has been working in partnership with Alstom since 2017 to explore UK rail opportunities for hydrogen propulsion. In 2020, UK Rails and Alstom announced a bold plan and joint investment of £1 million to fast-track the hydrogen train industry in the UK by creating an entirely new class of train.

Designated Project Breeze, the rolling stock solution will be 100% powered by hydrogen through integrating the proven propulsion technology of Alstom's in-service Coradia iLint hydrogen multiple units within a modified version of the Class 321 Renatus electric multiple unit fleet proven on high-intensity services between London and East Anglia.

This will create the Class 600 hydrogen multiple unit ("HMU"), with a maximum speed of 90mph and an operating range of over 600 miles.

The Class 600 specification has been developed with potential train operators, particularly Northern Trains, to ensure that it is fully aligned with their requirements to replace regional diesel trains as part of overall UK railway decarbonisation. A proposal for a fleet of 10 Class 600 HMUs to operate services in the Tees Valley area is awaiting DfT approval to proceed.

Subject to approval timescales, the first Class 600 HMU could be operational in 2024, with the full fleet in passenger service by 2025.
Making South Australia a leader in distributed solar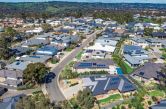 SA Power Networks has the highest penetration of distributed solar of any gigawatt-scale energy system in the world and it's also working on doubling its solar capacity in the next five years. This a huge feat given that in 2009 there were little to no solar panels connected to the grid and now one third of SA Power Network's customers (over 290,000 South Australian homes) have solar panels on their roofs capable of generating nearly 1,500 MW of electricity. Customers' rooftop solar photovoltaic ("PV") systems now have enough capacity to power the entire state on mild, sunny days.

To help accept even more solar energy into the grid, SA Power Networks is undertaking a range of initiatives including:

Upgrading 130 major substations to facilitate greater solar exports;
Partnering on the award-winning Tesla advanced virtual power plant grid integration project; and
Developing its Flexible Exports service which means that more customers may benefit from investing in rooftop solar, with higher exports, less solar energy wasted, greater reliability of solar systems and a more stable electricity supply.

SA Power Networks' subsidiary, Enerven, is also working to enable the State's water services supplier, SA Water, which delivers water to 1.7 million South Australian customers, to transition to renewable energy. Enerven will install approximately 368,000 solar panels across SA Water's infrastructure that will generate 154 MW of green electricity and provide storage capability of 35 MWh.
Helping remote regions of Australia transition to reliable clean energy

Australia is the sixth largest country in the world. While most of its population lives in its major cities, there are many rural and remote towns dotted across this vast land, located hundreds of kilometres from the closest major centre.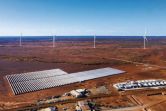 Most are not connected to the electricity network and rely on trucked diesel to fuel their energy supply, which also exposes them to price volatility, reduced energy security and high carbon emissions. Through hybrid renewable technology, EDL provides its remote customers with reliable, sustainable energy.

Coober Pedy
EDL provides 100% of the electricity to the remote mining town of Coober Pedy in South Australia. EDL owns and operates the Coober Pedy Hybrid Renewable Power Station which combines 4MW of wind generation, 1MW of solar generation, a 1MW/500 kWhr battery and other integration technologies, with the diesel power station as a backup, achieving generation of approximately 75% through renewable energy for the town's power.

This power station has delivered lower cost and more stable electricity for the community at world-leading renewable energy penetration rates setting a global benchmark for renewables in MW scale isolated grids. To date, the longest continuous period the project has operated on 100% renewables was 97 hours in December 2019.

Agnew
Building on the success at Coober Pedy, in 2020, EDL completed the 56 MW Agnew Hybrid Renewable Project at the Agnew Gold Mine in Western Australia. Comprising five wind turbines, a solar farm, a battery system and an off- grid gas and diesel power plant, the project is Australia's largest hybrid renewable microgrid and supplies the mine with power that is more than 50% renewable, with 99.99% reliability. It is also the first mine in Australia to be powered by wind at a large scale. The project won several awards in 2020 including:

2020 Engineering Solution of the Year at the Global Energy Awards;
2020 Innovative Power Technology of the Year — Australia at the Asian Power Awards; and
2020 Western Australia Division winner at the Australian Engineering Excellence Awards.

Jabiru
In 2021, EDL will also commence construction of the Jabiru Hybrid Renewable Project in Australia's Northern Territory. Once completed, the hybrid renewable power station will provide the remote town of Jabiru with at least 50% renewable energy over the long term, without compromising power quality or reliability.
Waste-to-energy — landfill gas and renewable natural gas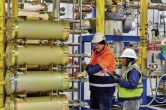 EDL owns and operates a large portfolio of landfill gas ("LFG") powered stations in Australia, Europe and North America. Across 58 landfill sites globally, LFG is generated from methane produced by decomposing organic matter in refuse tips, that would otherwise be released to the atmosphere or flared. Instead, EDL converts the gas to
electricity, significantly reducing carbon emissions. In 2020, EDL generated 2,169,559 MWh of electricity from its LFG power stations globally, abating 11,060,706 tonnes of carbon emissions.

EDL is investing in work that goes beyond the conversion of gas to electricity, to also develop renewable natural gas ("RNG"). RNG is LFG processed to pipeline-quality standards making it fully interchangeable with conventional natural gas for use in industry or transportation. To illustrate impact, when used as a vehicle fuel, RNG reduces emissions by 85% relative to diesel fuel.

In the United States, EDL and its joint venture partners completed the Indy High BTU RNG Plant at the Indianapolis South Side Landfill in April 2020, with the capacity to convert landfill methane gas into approximately eight million gallons of pipeline-quality RNG each year amounting to 41,000 tonnes of carbon emissions avoided annually.
Carbon capture, use and storage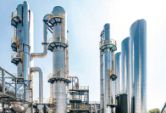 In 2019, AVR (under Dutch Enviro Energy) became the first European waste-to-energy company capable of large-scale CO2 capture through the launch of the operation in Duiven. The CO2 captured by this plant is re-used in the greenhouse horticulture sector where it has meant natural gas-fired heat and power generators are no longer needed to produce CO2 in the greenhouses.

Based on the volume of residual waste AVR currently processes, its target is to reduce its annual emissions by 800,000 tonnes of CO2 emissions by 2030 and be a net zero operation by 2050.

Throughout 2020, AVR continued to make progress towards its net zero vision. Plans are in place to build a similar CO2 capture installation at its location in Rozenburg. Exploring innovative solutions in storage, AVR is also collaborating with Carbon8, a UK based company, on a pilot programme to combine captured CO2 with fly ash to produce a raw material for the construction industry. AVR is also looking to storage in depleted gas fields offshore as another opportunity.
Driving towards net zero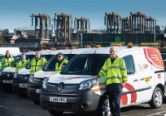 The transport sector accounts for 28% of all emissions in the UK, with the main source of emissions from this sector being the use of petrol and diesel in road transport. There are more than 100,000 electric vehicles already powered through UK Power Networks ("UKPN") and the business forecasts suggest 4.5 million electric vehicles could be on streets in London, the South and East of England by 2030.

UKPN is innovating to meet the technical challenge of an unprecedented large-scale shift to electric transport. Just one single 50 kW "rapid charger" can have the same impact on the network as a block of 25 new flats. The more electric vehicles are sold, and the more chargers installed, the more the business needs to innovate and create smart solutions to unlock capacity.

UKPN's comprehensive Electric Vehicle Strategy outlines the partnerships underway to develop, test and deliver technical and commercial solutions that facilitate the rapid uptake of electric vehicles and the whole systems approach planned to maximise the utilisation of its existing electrical infrastructure.

UKPN's dedicated net zero platform provides more information on the pivotal role it is playing more broadly in both connecting renewable energy and facilitating the uptake of low carbon technology.
Contributing to smart cities

Data forecasting
Data forecasting and planning is at the heart of facilitating net zero.

UKPN has developed and open-sourced Distribution Future Energy Scenarios including bespoke forecasts for approximately 11,000 geographic areas as well as an interactive map in partnership with the Open Data Institute.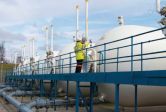 WWU has developed a whole system model, Pathfinder 2050, that allows cities, regions and countries to evaluate future scenarios of low-carbon supplies for heat, power and transport, allowing users to view the impact of increased integration of the gas and electricity networks in terms of costs and CO2 reduction. WWU has made this model available to local authorities and city councils to better understand their net zero options.

Smart energy management
UKPN is developing systems to collect and use both voltage- related data and smart meter energy consumption data to enable further improvements in the efficiency and cost-effectiveness of its electricity distribution network to provide a superior service to its customers. As of end 2020, there are approximately 3 million smart meters (equivalent to 40% of all domestic customers) installed in UKPN Regions.

Through ista's data-based suite of digital solutions for smart property management, ista enables residents and owners of buildings to take control of their energy consumption and contribute to climate protection. In Germany alone, 3.7 million tonnes of CO2 are saved every year thanks to reductions made in the annual heating cost bills enabled through ista's solutions. ista's aim is to help customers and users reduce their CO2 emissions from heat consumption by 10% by 2030.
Contributing to a circular economy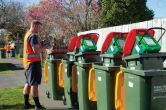 EnviroNZ champions the ethos of "trash to treasure" in many ways from the waste it recycles, to the landfill gas converted to energy, and to the landfill leachate that is treated to become high quality water and returned to the natural environment. At the core of its business model, EnviroNZ is dedicated to innovative and sustainable resource recovery and management, employing many first-in-New Zealand initiatives in this aim.

Significant EnviroNZ highlights include:

Operating one of the largest landfills in New Zealand, the Hampton Power and Resource Recovery Centre operates a modern LFG installation, which generates approximately 1MW of electricity.
EnviroNZ collects food scraps and green waste from locations across the country covering a range of municipal and commercial customers for processing at its composting facility in Hampton Downs. In 2020, the facility was upgraded to boost its organic processing capacity to 20,000 tonnes per annum.
Hamilton City Council set a target to increase diversion from landfill by 50% within three years. EnviroNZ is playing a central role in making this target possible and is significantly expanding its recovery and recycling infrastructure. Actions have included the construction of a new NZ$10,000,000 Material Recovery Facility which will sort and bale around 8,000 tonnes of paper, cardboard, plastic and metals from local kerbside collections and commercial operators each year. A new food scraps collection service will also divert up to 6,000 tonnes per annum of organic material from landfill and convert it into a valuable compost product.