Customer
CK Hutchison's diverse products and services support the day-to-day lives of millions of people globally. The Group focuses on providing quality products and services to create an excellent customer experience.

Building Trust through Reliability and Quality
By placing reliability, safety and quality at the heart of our businesses, we aim to create value for our customers that better their lives and provide sustainable solutions.

Delivering Reliable and Quality Services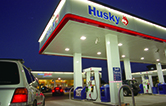 Service reliability and public safety are critical to the Group's businesses. Individual and corporate customers depend upon the Group's services in telecommunications, ports services, power, energy, water and waste management operations. These businesses have dedicated significant efforts and resources in improving their practices, infrastructure and technologies to prevent interruptions from occurring in the first place. Operational conditions and practices are monitored around the clock and asset maintenance and replacements are instituted to uphold the highest safety and reliability commitments. In addition, professional teams are committed to identifying, testing and introducing new products and procedures that implement good practices to maintain and improve service reliability. Should incidents occur, the best measures are taken to minimise interruption, investigate the cause and quickly resume service. HK Electric of our infrastructure division achieved over 99.999% supply reliability for 21 consecutive years since 1997.

The Telecommunications division embraces a service-oriented culture and is committed to delivering the highest possible levels of service quality and customer satisfaction. For example, to encourage continuous improvement, 3 Ireland published its first Connected Ireland Report, a four-part research project to identify how the Irish public wants mobile services to develop in the future.

In Israel, Star Pumped Storage will develop a 344MW pumped storage power plant that will pump water up to a reservoir when energy demand is low and produce electricity when demand is high.

Enabling Sustainable Options
To deliver sustainable value to stakeholders, the Group continues to invest strategically in research and development on technology. This allows the Group to provide innovative solutions and enable customers to make environmentally responsible choices in how they live and work. Many billing companies such as HK Electric have included e-billing options to reduce paper waste.

In the area of sustainable sourcing, PARKnSHOP, ASW's supermarket arm has increased the number of sustainable options for its consumers such as cage free and free range chicken and eggs, organic beef and pork selections and a range of organic vegetables.
Improving Customer Experience
To continuously improve customer experience, the Group's companies implemented policies and procedures to regularly solicit customer feedback and make the effort to follow up and act on their advice.

At the Retail division, guidelines have been established to handle customer enquiries and complaints at the stores and staff are trained to professionally address customer concerns. Complaints received are acknowledged, investigated and duly followed up. Reviews and analysis of complaints received are conducted periodically. The lessons learned from these sessions are shared with quality assurance and procurement teams for continual improvement.

The Telecommunications division fosters a culture of continuous improvement by benchmarking and publishing its service performance statistics regularly. They have also received numerous awards and third party assessment that attest to their exemplary network performance and service excellence.
Protecting Our Customers
CK Hutchison believes accurate and factual product information provides transparency and help customers make informed purchasing decisions. Products are labelled and advertised in compliance with the requirements of the destination countries.

The Group's commitment to protecting the personal information of customers is well supported by its corporate strategies and policies. A robust system is in place to control the collection, access, update, security and retention of data received. Sensitive customer information such as credit card payment details are not stored in ASW's own database where feasible and the processes are audited regularly. Additionally, awareness campaigns with periodic internal communications, workshops for customer-facing employees, dedicated education website for colleagues are used to reinforce the importance of customer data protection.
Regulatory Compliance
The Group was not aware of any incidents of non-compliance with laws and regulations that have a significant impact on the Group concerning product responsibility during the year.