According to the Social Progress Imperative report the world is on track to miss the 2030 due date in order to achieve the SDGs by over 60 years at the current rate of progress, mobile network- enabled transformation to accelerate positive change has never been more important.

The deployment of 5G connectivity that provides speed and capacity at fundamentally different levels will be increasingly central to progress against the SDGs. Digitalisation is expected to disrupt all parts of the economy over the next decade and, if sufficient policy and investment is received, has the potential to be a key driver of the low carbon transition, among other priorities central to sustainable development.

Contributing to the knowledge base of the 5G opportunity in supporting the SDGs

WINDTRE produced, along with a panel of external subject matter experts, two research reports looking at the benefits of digitalisation in supporting the SDGs.

The first, "Digital Innovation for the SDGs", was developed with 40 external experts from across the public and private sector to explore the role of digitalisation in four key areas including: i) education, ii) social inclusion, iii) digital responsibility, and iv) environment and quality of life.

The follow-up to this report, "5G Cities, Sustainable Cities", focused on 5G's role in creating sustainable cities embodied in SDG 11: Make cities and human settlements inclusive, safe, resilient and sustainable. The report focuses on the future of cities, with the aim of reflecting on how a smart transition would affect a city's sustainable development, competitiveness and quality of life. The division also used the learning process to investigate its role in 5G implementation and the benefits to SDG 11.

Both reports were launched at the 2018 and 2019 Italian Sustainable Development Festival respectively, the largest sustainability event in Italy, and are available here.

In 2020, WINDTRE also took part in Milan Digital Week, by supporting the event "5G Road-Smart City, Smart Life" including four live streamed events dedicated to exploring the opportunities of 5G in transforming many aspects of daily life. Alongside technology experts, scientists, journalists, and entrepreneurs, WINDTRE management discussed the 5G opportunities in the areas of work, education, culture, sport, inclusion and research.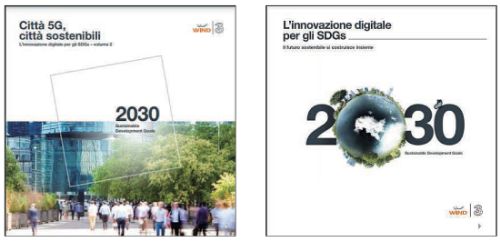 Transitioning to a low carbon economy and reaching net zero by 2050 will require the use of technology that can facilitate the rapid reduction in emissions required to meet this goal. Mobile network enabled technologies have a key role to play in this transition through increasing connectivity, improving efficiency and impacting behaviour change. While emissions from the mobile sector account for approximately 0.4% of global emissions, the level of avoided emissions enabled by mobile communications technologies is 10 times greater. To illustrate, in 2018, the enabling impact of mobile communication technologies globally was estimated to be 2,135 million tonnes CO2e, or roughly the equivalent to the GHG emissions emitted by Russia in 2017. By 2025, it is estimated that increases in smartphone usage and IoT connections could result in a further doubling of the avoided emissions enabled by mobile technologies.

The sector's ongoing development of 5G connected technologies, is releasing a wave of low carbon innovation across many other sectors of industry and society and the division is positioning its capabilities and offerings to be a part of that technological revolution.

Strengthening IoT with Low Power Wide Area capability

The Integrated Transport Electricity and Gas Research Laboratory (InTEGReL) is a fully integrated whole energy systems development and demonstration facility led by Northern Gas Networks, a company within the Group's Infrastructure division. The lab is focused on helping the UK Government meet its 2050 target of net zero carbon emissions.

The Telecommunications division, led by the CKH Innovations Opportunities Development unit, is piloting a Low Power Wide Area network ("LPWA") at InTEGReL which is the first step in a nationwide network rollout that will support mass deployment of IoT devices. LPWA networks, made up of Narrowband IoT and LTE-M technologies, provide a cost-effective way to wirelessly connect IoT devices which monitor and control everything from key infrastructure to smart buttons. Sectors such as energy, logistics, building management, and transport have the potential to be digitally transformed by Low Power Wide Area technologies, unleashing an incredible opportunity for emissions reduction among other benefits.



"LPWA offers huge potential for the gas industry. Real-time data from our infrastructure flowing into advanced data analytics models will allow us to take fast, agile and even pre-emptive action to deliver outstanding customer value whilst maintaining the highest level of resilience, which will be more important than ever as we transition to a low carbon energy network. Our industry needs new technologies such as this to support our ambitions to decarbonise gas systems, through projects such as H21 to transition to hydrogen for heat and meet the UK Net Zero target by 2050".
Matthew Little, Innovation, Information and Improvement Director, Northern Gas Networks.
Network energy efficiency and 5G

With the rollout of digitalisation, there are impacts that need to be considered; one such impact is the increased energy requirement of a 5G network. Mobile networks are predicted to carry four times the data of today's networks by 2025. To meet these increasing traffic demands, while also improving networks and rolling out new 5G frequencies, without network optimisation, the energy consumption of mobile networks is set to rapidly increase.

Machine learning and AI help with network optimisation through traffic prediction by gathering the appropriate data from the network and training the predictive algorithm. This increases traffic prediction precision and improves energy efficiency while maximising user experience.
Intelligent systems enable dynamic management by reducing or even turning off a specific radio carrier or reallocating resources to different network slices which in turn impacts the base stations' cooling requirements and lowers the cell site power consumption.

Recent studies from Ericsson and Huawei show that AI can help to reduce power consumption by up to 15% under current systems. Autonomous networks in the future may introduce even higher reduction. The 5G mobile network's energy efficiency is an essential topic in the telecommunications industry, and the European Telecommunications Standards Institute ("ETSI") and the 3rd Generation Partnership Project have been working on defining different methods for measuring and improving this efficiency.

The division's investments in 5G technology will bring sustainability benefits from virtualised, software-defined networks that use less energy in their compute resource when communications demand is low. This type of network investment has the added benefit of enabling workloads to be moved around the network in the event of failure of a specific network node, and is thus resilient to certain types of failure.

3 UK has installed 20 new data centres in the UK that are equipped with the latest energy saving technologies. When combined with backhaul improvements and a cloud core network, this has enabled increased reliability as traffic can be automatically redirected from a data centre having an issue, to another in real time.

Digital inclusion

Another impact that needs to be considered with respect to a more digital future is the importance of digital inclusion.

Once considered a luxury, being digitally connected is now a way of life. Digital technologies enable the world to connect with friends and family, use online services and take advantage of a wider range of opportunities. Many services are now exclusively offered only through the internet and therefore not having the skills or access can become major life hurdles. Increased working and learning from home as a result of the COVID-19 pandemic has further widened the gap for those who lack the digital know-how or access to connectivity.

Building the digital skills of tomorrow

With the onset of rapid digitalisation, it's essential to have the skills needed in order to flourish in a digital world. The division is partnering with organisations to help build these skillsets, particularly within the younger generation as they prepare for future careers.

In 2020, the following initiatives took place:

Collaborated with Politecnico di Milano in Italy to deliver the Cyber Security and Data Scientist Academy programmes to engineering students to share insights on how privacy and cyber security will be relevant to the current and future workplace.
Partnered with MIND, the Triulza Foundation and Robert Bosch Foundation, on the event, "Hack & Go!", the hackathon for university students to explore and tackle challenges and opportunities relating to 5G, IoT and Mobility Services for smart cities and smart living. The winning team was rewarded with a six-month internship at WINDTRE.
Supported Digital Compass, an organisation in Vienna, Austria which provides workshops on digital literacy to school classes from the seventh grade.

Digital inclusion in rural areas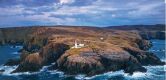 While living in a remote location can be idyllic, a major drawback may be a lack of coverage. Without it, running a business, staying connected, and getting around can be all the harder.

3 UK is working with the UK Government and several other mobile operators on a £1 billion project called the Shared Rural Network to bring guaranteed coverage to 280,000 premises and 16,000km of roads in rural areas across the UK. Once completed, 95% of the UK will have reliable 4G coverage. From 2021, 3 UK will be working on building and sharing over 220 new mobile masts nationwide by 2024, significantly boosting rural coverage.

Boosting rural network coverage

In 2019, 3 Ireland launched a partnership with the Arranmore Business Council on the island of Arranmore, five kilometres off the coast of Donegal, Ireland to create a more connected island and enable societal and economic development. Prior to this, the lack of connectivity has restricted the population's ability to establish and grow a business, as well as maintain the population to sustain their unique culture and way of life. 3 Ireland helped equip the island's Digital Hub with superfast connectivity and bandwidth to facilitate effective remote working and state-of-the- art conferencing facilities.

3's broadband solution, has been installed in a number of local business and community facilities around the island, including in Scoil Athphoirt where students can now use interactive whiteboards, research online and participate in online learning. The broadband solution has also been installed in the medical centre which will facilitate telemedicinal applications including video consultations with consultants on the mainland, saving patients a four-hour round trip to the nearest city. 3 Ireland has also implemented a range of IoT solutions to support elderly care and environmental monitoring.

In Indonesia where the world's fourth most populous country is spread over 17,000 islands, 3 Indonesia has been expanding into the rural areas to connect the hard to reach places. 3 Indonesia's 4.5G pro network now covers nearly 35,000 villages in over 325 cities and 3,700 districts across Indonesia.