Training programmes are also continuously refreshed to respond to the changing needs of the customer, to encourage innovation and to support digital transformation.

Per CK Hutchison's Employment Policy, all full-time employees are eligible for degree and certification programmes support where related to their job description.

Building skillsets and future leaders

Hutchison Ports' Regional Development Programme has been specially designed to identify and develop Hutchison Ports' future leaders. This two-year programme aims to help future leaders build the transferable skills and knowledge to support business growth and expansion through high impact experiential learning, senior executive mentoring, webinars and group work on business projects. In 2019, two cohorts spanning Europe, the Middle East & Africa and Asia completed the programme and another cohort began in 2020.

In 2020, a new talent development programme was launched to develop more junior talent: MYPORT. Through MYPORT, participants are engaged through a series of virtual learning topics on practical skills and tools in areas such as career planning, executive branding, network building and leadership skills development.

In addition to Hutchison Ports' division-wide initiatives, various training programmes are organised within each port to develop future talent in areas such as operations management, engineering and information services.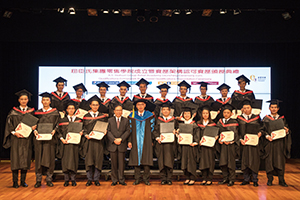 The ASW Agile Leadership Series is designed to develop a pool of high-performing senior executives with the strategic leadership skills needed to move into a more senior leadership role within the business. All modules are designed around the ASW Leadership Capabilities and key strategic drivers are updated every year to reflect key business trends. The 2021 programme will include modules on: Agile Leadership 2.0 & the Future of Work, Digitalisation & Analytics Driven Business Acumen and Driving Customer-Focused Results. The programme is delivered by the Richard Ivey School of Business using a hybrid delivery approach.

ASW also offers structured development programmes for managers with potential to move into a senior management role under the Aspire Leadership Programme which covers critical business skills. The Ignite Leadership Programme for first line managers focuses specifically on soft skills development.

ASW is the first retail group in Hong Kong to offer 14 Qualification Framework-recognised programmes for the acquisition of retail skills, knowledge and best practice. The aim of the ASW Retail Academy is to provide a platform of continuous learning for retail professionals and develop a pipeline of retail talent equipped with the necessary skills and knowledge while also enhancing their engagement at work.

The accreditation process ensures that training programmes meet the required standards and stringent quality assurance processes developed by the Hong Kong Council for Accreditation of Academic and Vocational Qualifications.

The Qualification Framework extends across all retail business units in Hong Kong and consists of a range of topics from Certificate programmes through to Advanced Diploma levels.

At the Infrastructure division, employees across all levels benefit from structured development programmes with the understanding that quality training leads to improved results, productivity and engagement.

At AGIG, the Manager to Leader Program is designed to equip employees with the skills, capacity and mindset to lead long- term, and deliver sustainable growth and transformation as focused, accountable and visible leaders. The programme has been designed to enable employees to understand the strategic context in which they operate and adapt their leadership to the needs of AGIG and its people. In addition, participants have the opportunity to focus on their personal leadership journey through a combination of one-on-one mentorship and workshops.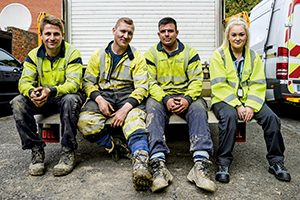 With a focus on developing new talent and succession planning, Northumbrian Water currently has 45 employees studying for an apprenticeship qualification and over 50 employees studying for formal qualifications in areas such as water engineering to deepen their skillsets and expand their work horizons.

SA Power Networks has first-hand proof of how training and a rewarding workplace feeds directly into high levels of retention. More than 550 apprentices and 220 engineering graduates employed since 2003 are now in supervisory and leadership positions across the organisation, with another 105 apprentices in training. Over the past 20 years, the business has trained 575 electrical apprentices and it has retained almost all of them in the business (a 93% retention rate).

Within the Telecommunications division, skills gaps are identified through training needs analysis and training is provided accordingly across a wide range of areas such as change management, negotiation, presentation, resilience, storytelling, time management, emotional intelligence, working virtually and business writing skills. The division also supports further education opportunities through education support funds.

The Telecommunications division has developed comprehensive programmes to facilitate high performance in leaders and their teams.

The Elevate Leadership Development Programme is available to all people managers in the UK and Irish businesses. The programme is updated annually to provide comprehensive growth and development in all areas of leadership. At the senior level, the programme also provides for 180 assessments and 1-2-1 coaching for the participants.

3 UK and 3 Ireland also have access to the Phenomenal Teams programme which is designed to build high performance teams. The programme takes place over a six-month period and has robust assessment built in to test how effective the interventions have been for the team.

With a view to developing a pipeline of future talent and leaders in the company, the Hong Kong and Macau business holds an annual management trainee programme for university graduates. New recruits participate in cross-functional rotations, in addition to comprehensive training and mentorship from senior leaders before talking on permanent roles within the business.

Upskilling for future-fit business

Ensuring employees are prepared as the future of work changes, the Retail division has launched the Digital Fitness Programme and the Digital Learning Faculty to ensure the continuous refresh of training material in keeping pace with the digital transformation.

Employees in the Ports division also have the opportunity to retrain in the latest smart port technologies; for example, crane operators are being trained in autonomous crane operations.

Also looking to develop a future pipeline and ensure the business is equipped as the future of energy changes, NGN is working with Leeds City College and Leeds College of Building to create a bespoke two-year foundation degree specifically tailored to the gas business and areas of NGN focus. At the heart of the programme will be a focus on the future of energy, particularly in hydrogen development. Students will also benefit by having the opportunity to intern with NGN and eventually seek employment.

The telecommunications industry is evolving at a rapid speed with new technologies such as AI and cloud computing demanding more and more from employee skillsets. The Telecommunications division therefore constantly reviews the critical skills employees need to have and invests in developing programmes to keep their skills and knowledge relevant and future-ready.

The Hong Kong and Macau business held a number of digital skills training programmes in 2020 including: Transforming in the Digital Age; Service Marketing 2.0-Digitalised Customer Experience Management & Loyalty Marketing, and a series of IT applications development courses for enhancing both in house and frontline digital tools and applications such as Containers, Kubernetes, and Red Hat OpenShift.

3 UK and 3 Ireland are building digital skills in areas such as search engine optimisation, search engine marking, DevOps, DesignOps and Adobe Experience Manager through digital platforms the businesses have invested in.

LinkedIn Learning is also leveraged to give employees access to over 16,000 courses on topics such as AI, data science and business analytics.

The Mindset and Digital Skills Development Programme launched in 2020 aims to prepare WINDTRE employees for the challenges presented by the digital transformation and to develop the necessary skills through a multi-year training programme. The programme includes all employees and is carried out in collaboration with the Technology Department at Politecnico di Milano. The main topics covered in 2020 were: 5G and Network Function Virtualisation, Six-Sigma, Itaca, and Core Network Virtualisation.

A focus on upskilling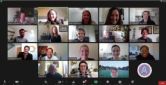 In 2020, the World Economic Forum sounded the alarm by announcing that the world is facing an upskilling emergency with a need to upskill more than 1 billion people by 2030 as jobs become transformed by technology. Recognising the rapid rate at which the world is being changed by technology, ASW is committed to ensuring its people are not left behind.

Building careers in today's highly digital, data-driven world requires adaptability, flexibility, and a commitment to lifelong learning. Group People Asia have developed a series of Upskilling Programmes in critical functions including: Sales Operations, Supply Chain and Trading.

These blended learning programmes combine planned Experiences, Exposure and Education targeting key managers. They leverage world class eLearning including Coveys All Access Pass and Supply Chain Academy.

ASW's goal is to build a future-ready workforce and provide its people with ways to keep their skills relevant in line with what the future holds.

As part of the Digital Fitness Programme, ASW recently established the ASW Digital Learning Faculty, a multi-functional team of digital enthusiasts from its eLab, DataLab, Big Data, eCommerce, Marketing, People, Sales Operations and Trading teams to coordinate, deliver, manage, measure and refresh the Digital Upskilling content. Supported through senior management mentorship, the Faculty's role is to ensure content is fit for purpose, supports the division's long term digital transformation, and ultimately adds value to the customer experience.

ASW offers a Reverse Mentoring Programme leveraging digital native team members to give senior executives an opportunity to stay up-to-date with the latest business technologies, workplace trends and what drives and motivates younger talent. This also serves to help these junior mentors see the bigger picture and give them a glimpse of macro-level management issues.
Customer-centric training

Excellence in customer centricity is crucial to the Group's success and this is done in different ways across the Group in order to build meaningful and long-term relationships with customers.

Putting customers first, WWU has created a skills-building development programme supporting effective stakeholder engagement, including building rapport, collaboration, communication skills and emotional intelligence to deliver better outcomes for its customers.

Storytelling gives an excellent opportunity to truly connect with customers and helps create personal interaction and experiences that they remember. In 2020, ASW delivered Storytelling sessions to all of its business units providing them with the tools to help identify and create valuable stories about their customers, their teams and their products to better influence, engage and inspire others.

Sustainability training

Developing sustainability leadership capability, that is embedded across departments and beyond the sustainability department, is something important to the Group.

Several businesses have gone above and beyond to develop that capability.

ASW has 300 Ambassadors worldwide who have sustainability as part of their role. To upskill colleagues who are critical to leading on internal sustainability programmes, ASW sponsored 96 employees during 2019 and 2020 to go through the "Sustainability Essentials for Business" training course delivered by Cambridge Institute of Sustainability Leadership.

Developing the next generation of sustainability leaders, while also keeping a pulse on what the younger generation is looking for from the industry with respect to sustainability, ASW developed the Millennials Committee which includes 13 millennials chosen from across 11 markets in Asia and Europe. This passionate Committee is an important part of the division's sustainability strategy development, providing direct input and spearheading projects in priority areas such as making the store environment more sustainable and improving the inclusivity and diversity of its workforce. The Millennial Committee is also provided with mentorship and support from senior management team to ensure they are being developed and empowered.

As another example, WINDTRE, in collaboration with LUISS Business School, developed and rolled out a sustainability training course for 300 managers across Italy, and rolled out e-learning to all employees.