Total scope 1 and 2 emissions decreased in 2020 by 3.8% versus 2019 and 8.7% versus 2018. Accounting for 81% of emissions, scope 1 emissions include direct emissions from sources owned or controlled by the division.

Scope 1 emissions decreased in 2020 by 5.6% versus 2019 and 10.5% since 2018. Accounting for the remaining 19%, scope 2 emissions include emissions from purchased electricity, and those associated with losses in the transmission and distribution networks for the electricity distribution companies. Scope 2 emissions increased by 4.8% in 2020 versus 2019 due to a greater level of meter estimation by the industry owing to a lack of actual meter readings in the calculation of network losses during the COVID-19 pandemic. It is expected that the figures will be fine-tuned when the meter readings are updated.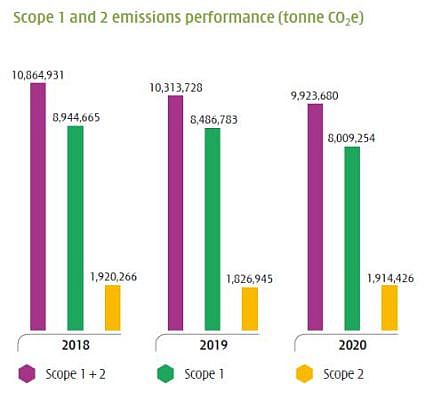 Fugitive emissions

Addressing fugitive emissions is a significant opportunity area. The division's gas distribution networks have been replacing legacy pipe materials (cast iron, unprotected steel and other) in order to reduce fugitive emissions of methane from networks as well as move toward making networks hydrogen ready. During 2020, NGN, WWU and AGIG replaced 422km, 337km and 417km of old gas pipelines respectively. NGN and WWU are also ahead of their targets to reduce leakage:

NGN has replaced 27% of pipelines versus an original target of 18% during the regulatory period from April 2013 to March 2021; and
WWU has replaced 19.7% versus its target of 16% by March 2021.

To illustrate impact, between 2012-2020, NGN has replaced approximately 4,000km of pipe, saving over 500,000 tonnes of CO2 emissions entering the atmosphere as a result of avoided leakage, the equivalent carbon emissions produced by 160,000 homes in an entire year in the UK.

Demand side management

Demand side response ("DSR") may either be demand-led or generation-led. In both cases end-users are incentivised to reduce their demand on the distribution network.

UKPN is investing in smart technologies to better manage electricity demand, create efficiencies and significantly reduce emissions. UKPN, through its flagship Flexibility programme uses DSR in situations where peak loads cannot be managed within existing firm capacity due to reduction, demand movement or autonomous network management. The deployment of predictive cooling on a number of major transformers in London networks enables UKPN to operate at an extended peak level for longer as transformer oil has been cooled prior to the peak load being experienced.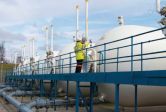 UKPN has also launched Domestic DSR projects which aim to provide services that deliver the best value to customers and address their changing needs. Three key projects were implemented to increase access for customers to Low Voltage flexibility: i) the Urban Energy Club, which supports customers living in small flats; ii) Home Response, which explores social innovation for customers living in social housing; and iii) Core4Grid, which provides individual home balancing with low carbon technologies. In 2020, UKPN achieved a world first by enabling domestic customers to participate in the flexibility market, marking the latest stage in the business' commitment to growing new markets for low carbon distributed energy resources.

Taking a different approach to demand side management, United Energy deployed its Summer Saver Programme for demand side load management where customers were given cash incentives to reduce electricity consumption. In addition, peak demand reduction helped defer network augmentations.

Other emissions reductions projects

Other techniques to reduce energy consumption across the division include:

Renewable Energy: Northumbrian Water's 1,858 sites are all powered by renewable electricity, meaning that 87,000 tonnes of CO2 emissions are eliminated every year.
Green Fleet: Operating large fleets, the businesses are working to find low carbon alternatives. NGN aims to make 50% of its total vehicle fleet ultra-low emission or hybrid by 2026 and to enable this electric vehicle replacement, charging infrastructure will be installed across all offices and depots. WWU aims to move 75% of company cars to hybrid or ultralow emission vehicles by 2026, explore green alternatives for our commercial fleet, and reduce mileage to achieve a zero emissions fleet by 2035 – supporting biodiversity and improving air quality. WWU and NGN are also working to explore the possibility of using hydrogen to power their fleet and fleet infrastructure. To improve fuel efficiency, Northumbrian Water is trialling software solutions to enhance fleet scheduling to further reduce emissions.
Employee Engagement: Getting employees engaged and understanding the importance of their contribution is a priority across all businesses. ista's aim is for employees to invest at least 5,000 hours a year in promoting climate protection in society.
Procurement: Northumbrian Water is developing its procurement process to give emissions appropriate weighting in contract awards and it is also adding greenhouse gas emissions to its service value framework ensuring new capital schemes are the lowest economic emissions option.
Third Party Assessments: UKPN became the first electricity network operator to achieve the Carbon Trust Standard for Carbon in recognition of its achievement in carbon reduction and Northumbrian Water achieved third-party verification of its emission reports to ISO14064-1 for 2019/20.
Addressing non-GHG air emissions at AVR

The process of waste incineration results in the release not only of CO2 but also of other harmful substances, such as nitrogen (NOx) and fine particulate (PM10). AVR must therefore take into account such Substances of Very High Concern (SVHC) that occur in the residual waste supplied.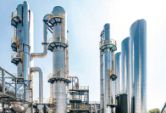 In 2020, an extensive inventory was carried out at AVR. It determined the types of SVHC in four areas: the incoming waste, emissions to air and water, in the auxiliary materials and in the residue streams. The inventories were compiled for the biomass energy plant, the thermal conversion plant, the water treatment plant and the waste incineration plants in Duiven and Rozenburg. The investigation included the quantities of emitted SVHC and the technologies with which AVR can prevent or limit SVHC emissions. The report was submitted to the local authorities who were satisfied with the result.

Initiatives that particularly help to limit non-GHG emissions include:


Investing heavily in Best Available Technologies for waste incineration;
AVR has fitted every incineration line with DeNOx catalytic converters that filter the exhaust gases and reduce the nitrogen emissions; and
Cleaning the flue gases created by incineration captures most of the particulate matter and converts it into fly ash. AVR also endeavours to find useful applications for that residual product.