In 2020, ASW reduced GHG emissions by 46% versus 2015. However, 2020 led to a year of stores closed for many markets and therefore this achievement does not realistically reflect the permanent progress that has been made in this area.

Instead ASW will be reviewing this goal to understand the next step in increasing its ambitions given that 2020 is an outlier year and that work is underway to include scope 3 emissions in target setting. ASW has nevertheless made significant achievements in emissions reduction. Between 2015-2019, and prior to the pandemic, ASW reduced scope 1 and 2 emissions by 35% versus 2015 which reflects an ongoing and significant effort towards absolute emissions reductions.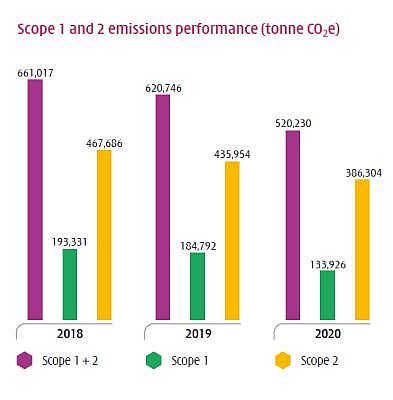 Energy efficiency

With 74% of emissions attributable to electricity consumption in 2020, creating efficiencies on the consumption of grid electricity is a top priority. ASW has set a goal to reduce electricity intensity (kWh per square meter) by 30% for retail stores and own manufacturing by 2030 versus a 2015 baseline. As per the case with GHG emissions, the lockdowns resulting from the pandemic have skewed progress tracking which requires ASW to again revisit this target to continue stretching ambitions.

A more realistic measure of progress made is to look at 2015-2019 progress, which shows that ASW has reduced energy intensity by 19% thanks to energy efficiencies in stores, distribution, manufacturing and offices.

ASW's global energy management programme is led by the Energy sub-committee, headed by the UK Health & Beauty Retail Property Director, and supported worldwide by 39 energy champions embedded within the business who are responsible for monitoring local energy savings initiatives.

Ongoing energy savings programmes in 2020 were focused on highest impact areas such as lighting replacement, HVAC optimisation and behaviour change.

Greener fleet

The use of diesel to power the ASW fleet accounts for nearly half of its scope 1 emissions and therefore is an area ASW prioritises. Driver training, route planning and load optimisation are fundamental parts of ASW's fleet management, with particular success at Superdrug, in order to get products to and from store in the most efficient way and with the lowest possible fuel consumption.

As a result of the COVID-19 pandemic, the volume of sales via eCommerce channels has grown significantly presenting new challenges in balancing these new customer needs for increased home delivery versus the environmental impacts created as a result.

Focused efforts to offer customers the opportunity to move from the traditional "Click & Deliver" model towards a more customer centric "Click & Collect from Store" model has shown success in a number of markets. These customer orders fulfilled from warehouses means that transportation to the point of customer pick-up takes advantage of the existing store transportation network thus negating the need for an additional shipping channel.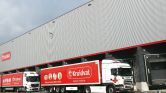 For customers preferring the home delivery option, widespread implementation of the eCommerce "Home Delivery from Store" service gives ASW the capability to leverage its brick and mortar estate. Customer orders are picked up at stores located at the nearby required delivery points. This greatly reduces travel distances from the point of pickup to the point of customer delivery when compared with a centralised eCommerce warehouse facility. It also provides customers with a shorter order to delivery time frame.

Both of these customer service options contribute to reducing fuel usage, and the associated GHG emissions, through fewer on-road hours for vehicles.

With the same intention, to maximise the loads and avoid empty vehicles travelling back to the distribution centres, ASW backhauls store waste to recycling centres in Europe. This avoids the need for third party waste management companies going to every store and therefore avoids additional emissions from those journeys.

ASW encourages all business units to favour fuel efficient delivery vehicles. Since 2016, Superdrug has replaced all delivery vehicles with Euro 6 engines, the highest emissions standard for vehicles, and has installed particulate filters to further reduce impacts on air quality.

In 2021, the ASW Supply Chain sustainability tool kit will be supplemented with compliance tables to enable business units to measure their fleet performance versus Euro standards and the use of lower impact fuel types with scheduled formal reporting to monitor progress. Further, the future tendering of fleet and transportation services will include sustainability criteria under the pre-qualification questionnaire for vendors.

The Energy Logistics Challenge- Crowdsourcing innovation

In 2020, the Benelux team held the inaugural Logistics Energy Challenge with the aim of crowdsourcing innovations to reduce emissions across warehouses and also share these solutions with other companies in the region. The Challenge called upon startups, freelancers, students and others to participate in the Challenge to present solutions in three categories: buildings, processes and transportation.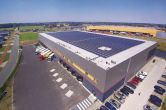 Ten teams were put together across the entrants and tasked with solving energy challenges. The teams then virtually presented to local top management. The winner of the Challenge, Sprinkler Energy, proposed the implementation of a heat pump that uses the energy generated in the sprinkler tank for warehouse heating which would lead to an impressive 60% reduction in gas consumption. ASW is now working with the company to install the technology.

Beyond this innovation contest, ASW warehouses have been working on energy savings and renewables uptake for many years. At the logistic centre in Heteren, Netherlands, the team has installed a solar array with 1,600 solar panels. Annually this generates approximately 490,000 kWh of energy every year (95% of the energy needs of the warehouse), and avoids 290 tonnes of CO2 emissions.