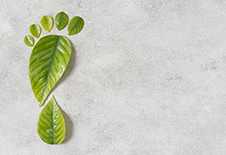 The Group's commitment to environmental management is laid out in its Environmental Policy. All core businesses have environmental management systems underway that are fit for purpose for their industries. Many businesses across all core businesses have achieved ISO 140001 external certification including: ASW's manufacturing locations in China and Hong Kong; 11 ports (21%) and another 4 have planned certification; WINDTRE, and 3 Private networks in the UK; and NGN, WWU, UKPN, Seabank Power, AVR, VPN, Australian Energy Operations and ista. To make further progress on integrated energy management, Hutchison Ports UK and ista are certified to ISO 50001 in energy management. The Group's Internal Audit team also conducts internal audit of core businesses on sustainability biannually.

As a priority focus area, climate change has been given additional focus in the Group's risk management processes as of 2020 and it has also been included in the Group's biannual Risk Management and Internal Controls progress meeting where senior management across all divisions report to the Group on progress being made particularly in the areas of: target-setting in support of science-based and net zero targets, scope 3 emissions reporting and progress against the TCFD framework.

The Group regards compliance with laws and regulations as a top priority and there are established policies and accountability mechanisms to ensure regulatory compliance. Management is committed to staying abreast of the latest environment-related regulatory developments and providing the necessary training for relevant personnel. During the reporting period, the Group is not aware of any non-compliance with laws and regulations having a significant impact on the Group relating to air and GHG emissions, discharge into water and land, and the generation of hazardous and non-hazardous wastes.