Environment
CK Hutchison believes it is crucial for businesses to thrive in a sustainable environment, without which, no business would survive in the long term. Therefore, the Group understands that without determination, any environmental protection plans would be futile. The message is not only sent across the boardroom, but it is also spread to employees across more than 50 countries. By engaging business units in minimising carbon emissions and planning creative strategies most efficient to their industries, they make sustainable development a reality.

Managing Emissions
Below are some of the initiatives to reduce and control emissions of greenhouse gas ("GHG") and waste. CK Hutchison's business units monitor the progress of existing environmental initiatives as well as explore new projects to further the initiatives.

Air and GHG Emissions
Managing air and GHG emissions remains one of the top priorities.

It is challenging for a power utility to continue reducing carbon emissions; but environmental protection is a crucial long-term process with no shortcut. The Group's Infrastructure division has taken steps to integrate this priority in as many units as possible. Incorporating advanced technologies to cut pollutants, HK Electric has been making strides to optimise its fuel mix by increasing the usage of natural gas. The fuel mix diversification strategy is to improve air quality, combat climate change whilst meeting the tightening emissions allowances set by the Hong Kong Government. HK Electric continued to meet the stipulated emissions allowances in all categories, and also worked with the government to agree on new and more stringent emissions allowances from 2022 onwards. In 2018, two new gas-fired generating units under construction were equipped with the Selective Catalytic Reduction systems and are on schedule for commission by 2020 and 2022. The new systems would reduce nitrogen oxide ("NOx") emission levels during power generation. Furthermore, under the HK Electric 2019-2023 Development Plan, three more gas-fired generating units are scheduled for production and expected to be commissioned in the next five years. With the three additional units, the electricity produced from gas-fired generators will rise from 33% in 2018 to 70% in 2023.

Reducing the carbon-footprint from fugitive emissions produced during the gas distribution process is another target from the Group. Northern Gas Networks in the UK has implemented a reduction programme aiming to reduce such emissions by replacing old, leak prone metallic pipes with robust plastic pipes, to effectively manage gas pipe pressure, and applying Monothylene Glycol on metallic joints to prevent gas leakage. This programme has proven effective, with fugitive emissions decreasing year on year from 360 GWh in 2016, to 332 GWh in 2017, and 329 GWh in 2018.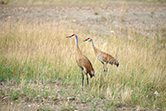 Husky has a Fugitive Emission Management Program to detect fugitive emissions and ensure the timely repair of leaking equipment. As part of its GHG emissions risk management approach, Husky researches new ways to capture carbon dioxide ("CO2"). For instance, it has implemented a second pilot project at its Pikes Peak South thermal project testing carbon capture technology. The captured CO2 is then used for enhanced oil recovery.

Besides the tremendous efforts dedicated by the Infrastructure division and Husky in managing air and GHG emissions, the Ports division has also taken actions with the same objective, such as adopting cleaner energy sources and using its operations equipment and vehicles in a more efficient manner.

Renewable Energy
The Telecommunications division attaches great importance to reducing cellular networks energy consumption. In recent years, 3 Austria has taken many initiatives to reduce power consumption and increase energy efficiency to more than 44% through the adoption of renewable power sources, LTE deployments and optimisation of network infrastructures. Up to 90% of the used power for 3 Austria's network is CO2 neutral energy sources, such as hydro, wind power and photovoltaic energy.

Globally, the Group is also able to harvest wind electricity from its wind farms generated with a know-how to best utilise technology maximizing green electricity generation. One example is the Infrastructure division in Portugal, wind farms operator Iberwind, which optimises the control of wind farms by using the SCADA and condition monitoring systems, an extensive and comprehensive wind database.

Waste and Pollutants
Cutting down waste and facilitating ways to encourage more reuse and recycling are on the agenda of the Group's operations.

3 Ireland involves employees and customers in developing measures to encourage recycling efforts and electronic waste reduction. 3 Ireland has adopted waste segregation bin system, which recycles nearly 65% of the office waste, and with an aim to increase 15% over the next 18 months. 3 Ireland also operates "Three Recycle", a corporate social responsibility programme to encourage customers and employees to recycle their old handsets.

Innovation on energy-from-waste management was taken further by the Infrastructure division. AVR of the Netherlands completed construction of a separation plant that separates plastics and drinks cartons from residual waste. The plant generates steam via the incineration of residual waste and uses the heat to warm 150,000 households and supply electricity for 190,000 houses.

HK Electric has been collecting ash and gypsum produced during the electricity generating process. In 2018, about 237,000 tonnes of ash and 69,000 tonnes of gypsum were collected for reuse by third parties, compared to 235,000 tonnes and 61,000 tonnes respectively in 2017.

Husky also worked with a Calgary-based company, to combine sulphur from the base of a former sulphur pad at the Ram River gas plant with food waste to produce sulphur-rich fertilisers to be marketed in Western Canada. This agreement is expected to keep almost 500,000 tonnes of material out of the landfill.

In New Zealand, EnviroNZ's onsite Gas-to-Energy sites convert methane gas product in Hampton Landfill to energy. The plant produced enough energy to power Hampton PARRC and generated a surplus enough to be sold back to the grid. Hampton Landfill generated around 38,600 MWh of electricity in 2018 compared to around 26,600 MWh in 2017, indicating a 45% increase in electricity generation.

Optimising Resource Use
As a responsible global citizen, CK Hutchison encourages its businesses to use resources cautiously. From energy, water to packaging materials, it is acknowledged that only an integrated and technological approach could make responsible consumption possible. ASW was awarded the Green Office and Eco-Healthy Workplace Awards Label by World Green Organisation for three consecutive years since 2015.

Energy
CK Hutchison continues to lead the push for a circular economy through innovation. A hallmark example is the usage of a cutting edge technology in hydrogen electrolysis in the Group's infrastructure division. Australian Gas Networks is currently working with SA Power Networks and Siemens to establish Australia's first hydrogen park. Supported by the Australian Government, the hydrogen park pilot project aims to provide carbon-free hydrogen produced on-site to Australian citizens. Hydrogen will be produced from renewable electricity and recycled water using Polymer Electrolyte Membrane electrolysis, which would then be injected into the local gas distribution network in the award-winning Tonsley Innovation District. By leveraging the expertise of Australian Gas Network, the Group aims to showcase an innovative method for delivery of zero-carbon hydrogen gas to households. The park is currently in construction, and is scheduled for production in 2020.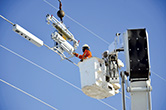 Wales and West Gas Networks in the UK has continued incorporating energy saving measures to reduce electricity consumption. The number of depots, offices, and stores with LED lighting and active sensors increased from 80% in 2017 to 95% in 2018. As a result, electricity consumption measured in CO2 equivalence is down 15% as compared to the same period last year, marking a significant decrease.

In Italy, the Group has also been greatly optimising energy usage across Wind Tre on a mass scale. Starting in 2018, Wind Tre has been decommissioning large numbers of sites with old and environment energy-inefficient technologies to be replaced by more modern, energy-efficient sites to reduce electricity consumption and optimise operational costs. In 2018, around 1,742 sites were decommissioned, saving 43.55 million kWh per year and around 10,200 sites were upgraded with Radio Network equipment, effectively saving seven million kWh per year, or by 20% from 2017 level.

Water
Husky recycles produced water at its Sunrise Energy Project and Tucker Thermal Project for use in steam generation. At Sunrise, Husky brings in process-affected water, which is industrial wastewater, from a neighbouring operator for use as a make-up water source, reducing the amount drawn from groundwater sources. At Tucker, Husky uses saline groundwater as a make-up water source.

HK Electric has been collecting rain water and plant processing water for reuse at the Lamma Power Station. In 2018, about 123,000 m3 of rain water and plant processing water were collected for reuse compared to 112,000 m3 in 2017. This marks a 11,000 m3 year on year increase in water collection, or around 10%. Green Island Cement Hong Kong has also recycled wastewater from production and storm water for process cooling, thus minimising the amount of freshwater consumed.

Hutchison Ports has also initiated a series of projects and campaigns to better protect waterways during operations. Hutchison Ports Karachi in Pakistan is currently in the process of constructing a reverse-osmosis plant ("RO plant") to enhance water quality. RO plants minimise marine, shoreline and land impacts, thanks to pipe jacking of long and large diameter pipelines, smart structural design, and the removal of suspended solids from the brine before it is returned to the sea. Its sludge treatment also reduces energy and chemical consumption.

Seabank Power was able to increase the concentration factor of cooling water, effectively optimising water used for make-up and purging. As a result, water efficiency during cooling increased by approximately 26% this year. Water usage in cooling towers per load factor per equivalent operating hour reduced from around 800 m3 per hour in 2017 to 590 m3 per hour in 2018.
Packaging Materials

To meet UN Sustainable Development Goal No 12, which advocates sustainable consumption and production patterns, CK Hutchison has a set of sustainable guidelines established for employees and suppliers of the Retail division. The guidelines are set out to minimise material use, from greener packaging design in terms of size, thickness, and use of space to the application of recycled materials.

To tackle single-use packaging waste, ASW has joined forces with NGOs and key players in the beverage, retail, and waste industry to form a Single-Use Beverage Packing Working Group ("The Working Group") in 2018. The Working Group is a multi-stakeholder coalition aiming to develop practical solution to reduce, redesign, recover, and reuse single-use packaging, and to promote a circular economy in Hong Kong. The joint initiative, titled "Drink Without Waste", aims to increase single-use packaging collection rate to 70% in six years. In December 2018, The Working Group published a Strategies and Actions report detailing the "Drink Without Waste" initiative's goals, strategies, and planned action in the coming years.

Electronic Products
Exponential digital growth comes with leftover old digital products, causing excessive wastage every year. As a responsible global citizen, the Group takes initiatives to reduce, recycle and reuse old electronic products.

The Group's telecommunications business, Hutchison Telecommunications Hong Kong Holdings ("HTHKH") collected over 1,000 reusable electronic equipment. 3 Sweden has also initiated an electronic product refurbishment programme for reselling. The programme was successful, with 100% of office computers refurbished for reselling.
Safeguarding Environmental and Natural Resources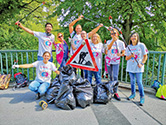 As a multinational corporation, CK Hutchison aspires to take the lead and be a positive role model for its stakeholders in protecting the environment and the ecosystems. The Group policies ensure caution is applied and discipline in actions that may impact natural resources.

In recognition of threatened species conservation and environmental protection, PARKnSHOP in the Retail division committed to WWF-Hong Kong's "No Shark Fin Corporate Pledge" by pledging not to consume and sell shark fin.

CK Hutchison's Infrastructure division continues to protect the wildlife and natural habitat through award-winning projects. For example, Northern Gas Networks has an innovative land remediation project underway at the Redheugh Gas Holder Station, which uses only solar power to recover coal tar from nine metre deep below the surface. To date the project has recovered over 4,500 litres of hazardous coal tar for safe offsite disposal, thereby reducing environmental risks associated with the site. This project won the "Best in situ treatment" category at the 2018 national land remediation aw ards ("Brownfield Briefing Awards") in the UK. Furthermore, in 2018, Northern Gas Networks has completed an additional three land remediation pro jects, summing up to 12 total projects completed to date. This is in accordance to the Group's yearly forecast performance.

Hutchison Ports Sydney also constantly tracks and monitors noise disturbance within the area and frequently engages community stakeholders for feedback. In 2018, noise disturbance expressed as the number of community complaints or exceeding specified thresholds was 2.6 per 100,000 TEU.

HTHKH organised a tree-planting scheme in 2018 and sought to boost biodiversity and maintain woodland by planting native tree seedlings.

A terrarium workshop and competition was also initiated to raise staff's interest in greening the environment. Staff took part in a lunch time workshop and created their own terrariums. Staff voting for the best terrarium received free mini potted plants or seeds and greening their office or home.
Regulatory Compliance
The Group is committed to ensuring its businesses are operated in compliance with local and international laws, rules and regulations. Regulatory frameworks within which the Group operates are analysed and monitored, internal policies are prepared and updated accordingly. Tailor-made workshops are also conducted where necessary so as to strengthen the awareness and understanding of the internal controls and compliance procedures of the Group.

The Group was not aware of any non-compliance of laws and regulations that has a significant impact on the Group relating to air and GHG emissions, discharges into water and land, and generation of hazardous and non-hazardous waste during the reporting period