Customer Engagement

At ASW, connecting with and truly understanding customers in order to be in tune with their changing needs is essential to its success.

Customer insights guide ASW's investment in the latest digital innovations and the development of O+O (Online plus Offline) experiences. With such insights, ASW constantly improves the customer experience and builds even stronger customer connectivity.

To better understand and anticipate the needs of today's customers, ASW has established data and research functions to actively collect and track customers' feedback on how they feel about their purchases and shopping experiences.

Further, ASW is leveraging services from Digimind, a global social media monitoring and competitive intelligence company, for real-time social listening and analytics. Through this service, ASW is able to understand what the public is saying about its brands and competitors; analyse and benchmark the performance of its content; understand emerging topics and trends; and find the right partners, from micro-influencers to key opinion leaders, to drive brand awareness and customer engagement.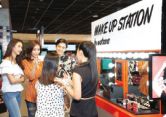 Operating mostly in regulated sectors, a high level of customer engagement is required by regulators to protect customers that are not able to choose their service providers. However, the businesses individually go above and beyond these requirements to engaging in tailored ways to identify their stakeholders' wants and needs while maximising the value they add for customers.

Common engagement methods include meetings, workshops, online surveys, research, and in-depth interviews by phone and face-to-face. The businesses also test more innovative engagement methods to enable them to hear the views of uninformed stakeholders on complex subjects, tailoring engagement and taking professional advice to help get the best results.

In light of the pandemic, WWU sought customer views on how comfortable they were with its team members returning to deliver planned mains replacement work. WWU did this through a survey that sought views from over 2,000 people, including those shielding across Wales and South West England; 74% of customers said they were comfortable with an engineer entering their homes to complete essential work as long as they maintained appropriate protection by wearing PPE, handwashing and social distancing.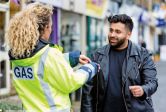 Since 2017, as another way to engage stakeholders and collaborate for better solutions, Northumbrian Water has held its Innovation Festival which brings together thought leaders from the worlds of business, science, tech, engineering, utilities and customer services to tackle real world problems together in a series of sprints. In view of the COVID-19 pandemic, Northumbrian Water's Innovation Festival 2020 was held online for the first time with almost 3,000 individuals from 37 countries taking part to generate ideas to help tackle major societal and environmental challenges. After the Festival, eight different projects received financial backing from Northumbrian Water to help further improve the company's operations in the areas of customer service, staff wellbeing, leakage prevention and environmental impact.