To communicate the sustainability benefits of the products it offers, the Retail division has developed a number of product lines and platforms that enable customers to shop according to their sustainability values and preferences. For example, Sustainable Choices, a filter and labelling mechanism, was launched in 2020 to provide customers choice in four categories: Clean Beauty; Refill; Better Ingredients and Better Packaging. Many of the division's retail brands are working to provide products that address other consumer preferences such as plant-based and inclusive products, and importantly at affordable prices.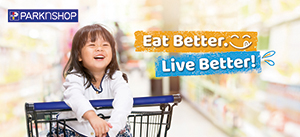 Living up to PARKnSHOP's social purpose, "Eat better. Live Better!", ASW has committed to tripling its plant-based meat and dairy options responding to the significant uptick in demand from those following vegan, vegetarian and flexitarian diets. PARKnSHOP has also acted as springboard for plant-based innovations identified by the Group's association with the Li Ka Shing Foundation, such as Impossible Products and Perfect Day ice cream.


Inclusive products at Superdrug

Superdrug is on a journey to ensure product ranges are inclusive of all customers and works closely with the brands it stocks to encourage them to do the same.

Inclusive products
Superdrug is proud to have made significant progress with the inclusivity of Own Brand ranges, through its Shades of Beauty campaign first launched in 2016. Superdrug increased its foundation ranges to be more inclusive and were the first on the high street to develop its Own Brand afro hair care.

LGBTQ+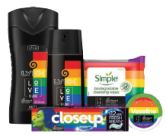 In 2020, thanks to a partnership with Unilever, Superdrug stocked a number of exclusive, special edition, rainbow- wrapped products across key products in the Lynx, Closeup, Simple and Vaseline ranges. The packaging of each special edition product includes information on promoting Switchboard, an organisation which offers the LGBTQ+ community a safe space to discuss sexuality, gender and identity. In 2020, together with Unilever, Superdrug also donated £50,000 to Switchboard.

Vegan products
In 2017, Superdrug launched B.Cosmetics, a vegan range of beauty and skincare products. At the time of launch, when vegan products were relatively niche, Superdrug was market-leading in offering a vegan range, at high street prices. This approach has changed since then where it now makes as many products as possible (now at 1,600) suitable for vegans. For the first time, Superdrug had a totally vegan Christmas gifting range in 2020.
Addressing conscious consumers

Recognising customers are looking for more sustainable products and services, even through their choice of mobile operator, the division has created a dedicated conscious consumption category of products and services.

Notable examples from this offering include:

The Fairphone
Touted as the most sustainable phone on the market, Fairphone is out to make big impact and 3 Denmark is proud to now be offering this phone to Danish customers. As the name suggests, the Fairphone mission is to build a fairer world by putting people and planet first and drive conversations about what "fair" really means.

Amsterdam-based Fairphone originally began as an awareness campaign on conflict minerals and turned into a phone company in 2013, with the aim to source as many materials as possible in both humane and environmentally responsible ways.

Fairphone's aims now go beyond responsible sourcing to also addressing the circular economy with its durable, modular and repairable design. This therefore enables Fairphone users to modify, update and fix a phone's components if they become damaged or to allow for technology updates. It is also the only phone on the market that comes with a 10/10 score iFixit ranking, a ranking that scores smart phones based on their ease of reparability.

Sourcing Green Energy Through Barry
3 Denmark has also joined forces with Danish start-up electricity provider Barry, a digital electricity supplier that makes it easy for consumers to get smarter, cheaper and low carbon power consumption through the click of an app.

Before the end of 2020, all Danes will have a remote digital meter installed in their home and users of Barry are able to receive a message to tell them when power is cheapest and available from sustainable sources. Upon the launch of the service, 3 Denmark customers were offered the first seven months' Barry subscription free of charge.

Monthly Matched Donations to WWF
WINDTRE has partnered up with WWF to take part in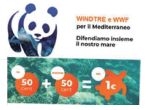 Monthly matched donations to WWF WINDTRE has partnered up with WWF to take part in a programme called "GenerAction Sea" in aid of protecting the Mediterranean Sea and the Italian shoreline. Customers subscribing to the "solidarity option" donate 50c every month which is matched by WINDTRE in order to help protect the marine environment including species at greatest risk, like the Loggerhead Sea Turtle.

Donating Old Phones to a Cause
3 UK's Reconnected programme enables both customers and employees to donate unwanted devices to those in need to be able to carry out fundamental tasks like securing employment, shelter or be able to communicate with their families. 3 Sweden also offers customers the opportunity to donate the value of their trade-in device to the Swedish Childhood Cancer Fund.