Indonesia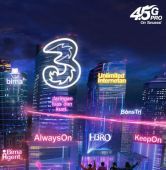 3 Indonesia is one of the leading mobile communication service providers in Indonesia operating a nationwide network with licensed 2G, 3G/WCDMA, 4G LTE GSM. 3 Indonesia brings mobile lifestyle experience powered by its broader and stronger 4.5G Pro network in over 37,000 villages in Sumatra, Kalimantan, Sulawesi, Java, Bali and Lombok, with 16,000 km of fiber optic.

Since its establishment in 2007, 3 Indonesia has grown to be a mobile lifestyle provider, with 95% of its customers being young and digital-savvy users. The success of 3 Indonesia is built on its commitment to provide good user experience at the best value for customers, as well as empowering Indonesian youth.

Vietnam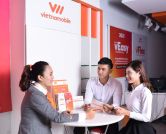 HAT's Vietnam operation was converted into a Joint Stock Company in October 2016 and operates mobile services under the brand, Vietnamobile. Expanding rapidly on its 4G network, Vietnamobile brings in innovative and disruptive products and offerings with a nationwide distribution network. Today, Vietnamobile is a strong data player in the market and will continue to popularise mobile Internet in an affordable way.

Sri Lanka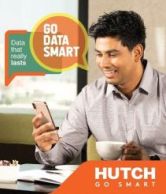 In November 2018, Hutchison Telecommunications Lanka (Private) Limited ("Hutch Sri Lanka") completed the acquisition of Etisalat Lanka (Private) Limited. CK Hutchison currently has a majority and controlling stake of 85% in Hutch Sri Lanka.

Hutch Sri Lanka provides digital mobile communication services operating in LTE, HSPA+ and GSM networks. Hutch Sri Lanka rolled out and launched its advanced nationwide 4G services in February 2020. Hutch Sri Lanka is focused on serving the rapidly growing Mobile Internet population with high quality mobile broadband data and a suite of innovative products and value added services.