Indonesia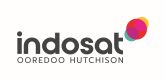 Indosat Ooredoo Hutchison (ISAT), jointly controlled by CK Hutchison and Ooredoo Group, was formed through the merger of PT Hutchison 3 Indonesia and PT Indosat Tbk in 2022.

Indosat Ooredoo Hutchison's vision is to become the most preferred digital telco of Indonesia, with the mission to deliver world-class digital experiences, connecting and empowering every Indonesian.

Vietnam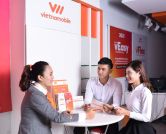 HAT's Vietnam operation was converted into a Joint Stock Company in October 2016 and operates mobile services under the brand, Vietnamobile. Expanding rapidly on its 4G network, Vietnamobile brings in innovative and disruptive products and offerings with a nationwide distribution network. Today, Vietnamobile is a strong data player in the market and will continue to popularise mobile Internet in an affordable way.

Sri Lanka

In November 2018, Hutchison Telecommunications Lanka (Private) Limited ("Hutch Sri Lanka") completed the acquisition of Etisalat Lanka (Private) Limited. CK Hutchison currently has a majority and controlling stake of 85% in Hutch Sri Lanka.

Hutch Sri Lanka provides digital mobile communication services operating in LTE, HSPA+ and GSM networks. Hutch Sri Lanka rolled out and launched its advanced nationwide 4G services in February 2020. Hutch Sri Lanka is focused on serving the rapidly growing Mobile Internet population with high quality mobile broadband data and a suite of innovative products and value added services.