Press Releases

For photos, please click here.
Hutchison Whampoa Group Annual Family and Sports Day
(Hong Kong, 17 November 2002) On a sunny Sunday, some 12,000 staff and their family members attended the Hutchison Whampoa Group Annual Family and Sports Day. Some of these attending the event for their first time were from new companies in the Group including representatives from the newly acquired Kruidvat Group of the Netherlands and Citipower of Australia.
Officiating at the opening ceremony, Mr Li Ka-shing, Chairman of the Group gave a speech to encourage staff. He said, " Our business continues to expand worldwide. We now have over 150,000 colleagues in 41 countries, which is a record for our Group. Although Hutchison is facing many challenges amidst uncertainties in the global economy, with the support of our excellent team of managers and colleagues, coupled with our firm foundation, I am confident that our Group will continue to grow and improve its performance."
The day's programme included a variety of stage performances, contests and game booths set up by the member companies of the Hutchison Group.
- End -
For enquires, please contact:
Ms Laura Cheung
Pager: (852) 7318 4778
Fax: (852) 2128 1766
Email: [email protected]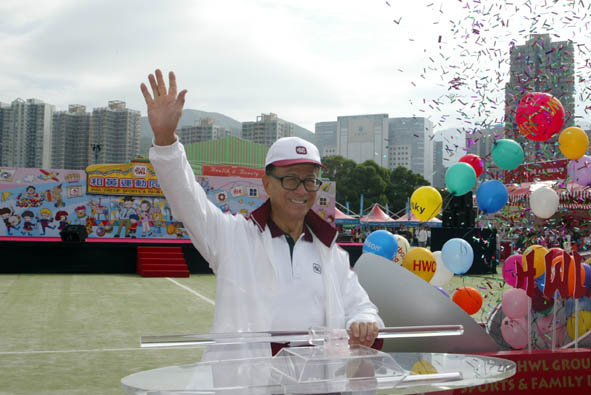 Chairman Li Ka-shing officiates at the Opening Ceremony of the Hutchison Whampoa Group Annual Sports and Family Day
Download (789 KB)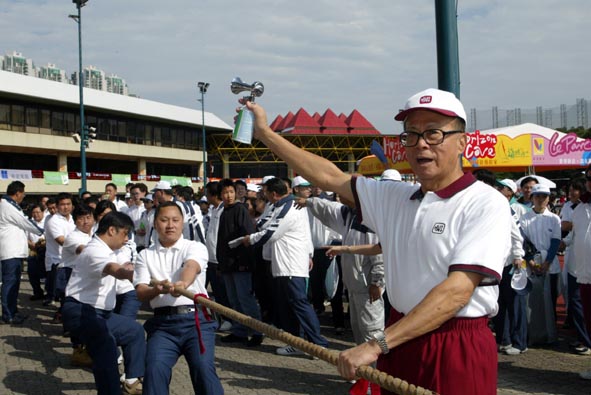 Mr Li signals the start of the Tug-of-war competition, which is one of the most popular sports events of the Day.
Download (811 KB)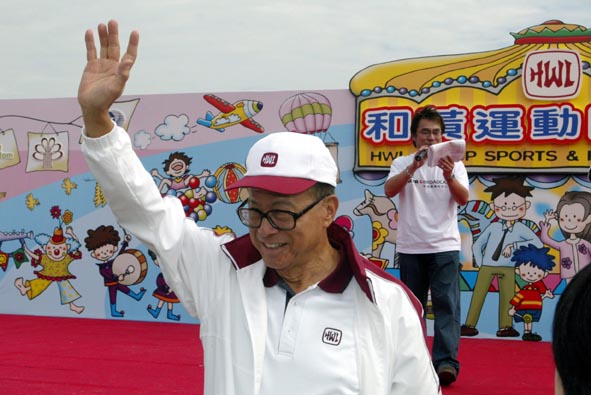 Mr Li waves hello to the 12,000 strong crowd at the Hutchison Whampoa Annual Sports and Family Day
Download (769 KB)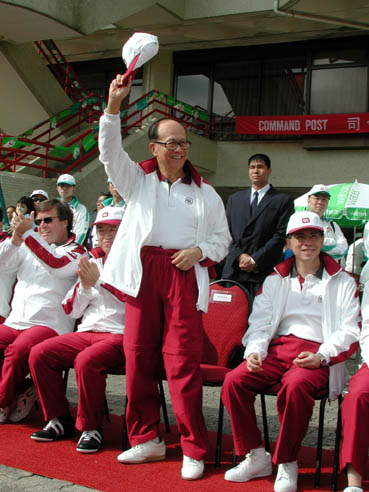 Mr Li cheers on the various divisions of the Hutchison Group colleagues as they do the march past.
Download (1005 KB)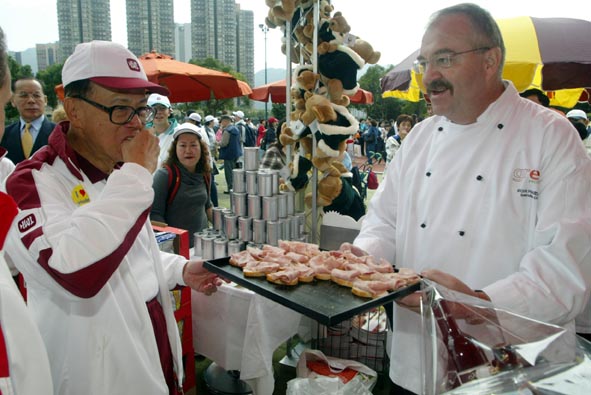 Mr Li cannot resist taking a bite at the delicious cold cuts and canapes at the Great stall
Download (806 KB)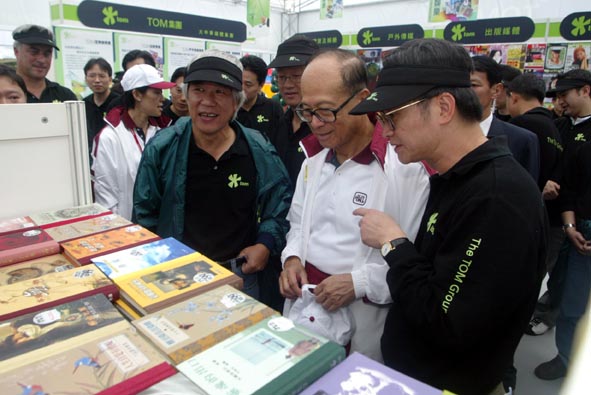 Mr Li browses through books and magazines published by the TOM Group.
Download (767 KB)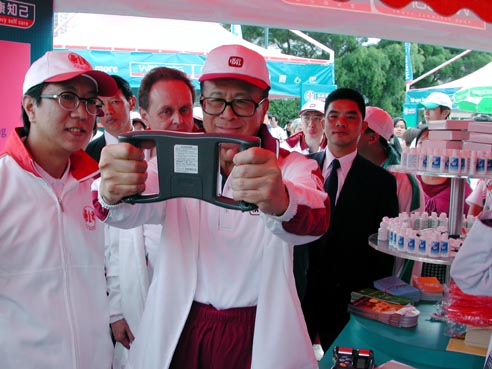 Mr Li does a body fat measurement at the Watsons stall
Download (936 KB)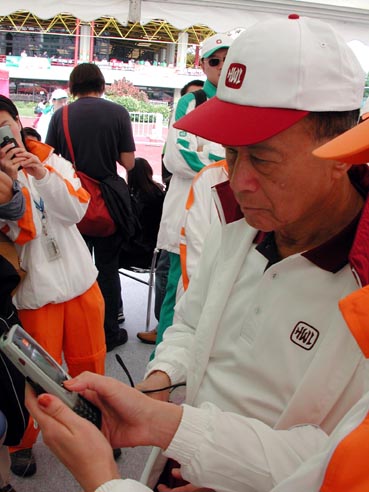 Mr Li tries one of the new mobile phones at the Hutchison Telecom stall.
Download (985 KB)