Press Releases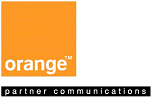 Partner Communications announces
an amending agreement to its senior credit facility
Rosh Ha'ayin, Israel, December 31st, 2002 - Partner Communications Company Ltd. (NASDAQ and TASE: PTNR; LSE: PCCD) today announced that it has entered into an amending agreement to its senior credit facility.
The Agreement amends Partner's existing credit facility with a group of Israeli banks and Citibank N.A., with Bank Leumi Le-Israel B.M. serving as facility agent, arranger and security trustee, and Bank Hapoalim B.M. as coordinating agent.
Among the more significant amendments:
Changes in the structure, availability period and the re-payment schedule to better fit the Company's business plan, including its expected entry into 3G services. The amended facility includes a long-term multi-currency facility of US$ 410 million with a repayment period through 2008; a long-term NIS facility of US$ 150 million with a repayment period through 2009; and a multi-currency revolving facility of US$ 150 million repayable through 2008.
An extension of the availability of the long-term Israeli NIS facility equivalent to US$ 150 million from December 2002 to December 2004 and a reduction of the overall facility of US$ 40 million to US$ 710 million, of which the Company has drawn approximately US$ 520 million.
An increase of 0.35% per annum to the margin applicable to the NIS facility of US$ 150 million to 1.25% per annum.
Amendments to the Bank Covenants to reflect the Company's 3G business case.
Commenting about the agreement, Alan Gelman, Partner's CFO said: "The amended credit facility provides the Company with a better credit profile and reflects the confidence of the banking community in the Company's achievements and its future plans. The amended facility will enable the Company to operate under more flexible financial conditions. This is particularly significant in light of our plans to lead the Israeli market into the 3G era".
About Partner Communications
Partner Communications Company Ltd. is the first Global System for Mobile Communications, or GSM, mobile telephone network operator in Israel. The Company commenced full commercial operations in January 1999 under the international orangeTM brand name and, through its network, provides quality of service and a range of features to more than 1.750 million subscribers in Israel. Partner subscribers can use roaming services in 104 destinations using 250 GSM networks. The Company has been awarded a 3G license in 2002. Partner's ADSs are quoted on NASDAQ under the symbol PTNR and on the London Stock Exchange (LSE) under the symbol PCCD. Its shares are quoted on the Tel Aviv Stock Exchange (TASE) under the symbol PTNR. (For further information: < http://investors.partner.co.il >).

Contacts:
Mr. Alan Gelman
Chief Financial Officer
Tel: +972-67-814951
Fax: +972-67-815951
E-mail:

[email protected]

Dr. Dan Eldar
V.P. Carrier, Investor and International Relations
Tel: +972-67-814151
Fax: +972-67-814161
E-mail:

[email protected]