Press Releases

Hutchison Whampoa Group sports and family day
(Hong Kong, 19 November 2006) Some 12,000 staff and family members of the Hutchison Whampoa Group got together to enjoy a relaxing and happy Sunday at the Group's annual sports and family day, which was held today at Hong Kong Sports Institute.
Speaking at the opening ceremony, Group Chairman Mr Li Ka-shing said the Group now has a significant presence in the global arena. Despite the extremely competitive environment, the Group's businesses have been doing well and enjoying a steady growth with operations in 56 countries and more than 220,000 employees worldwide. Mr Li thanked the management and the employees for their support and hard work in bringing the company forward.
This year about 70 students from Hong Chi Morninghill School and BM Kotewall Memorial School were also invited to join the event, some of them even participated in a performance with HWL volunteers. The day's programme included a variety of performances, contests and game booths set up by the member companies of the Hutchison Group.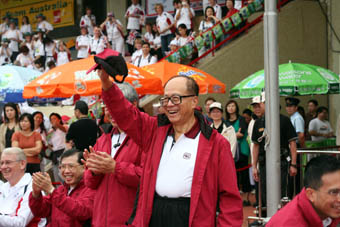 Download (387 KB)
1. Mr Li Ka-shing waves at over 12,000 staff and family members upon arriving at the stadium.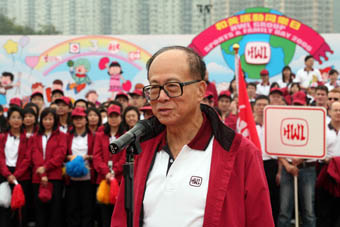 Download (335 KB)
2. Mr Li Ka-shing gives his welcome remarks and says the Group is doing well with operations in 56 countries.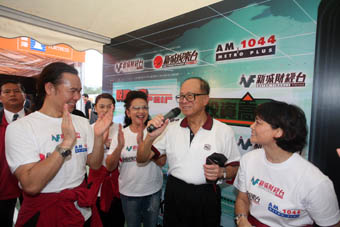 Download (376 KB)
3. Mr Li Ka-shing chats amiably with Metro Broadcast's DJs when touring their booth.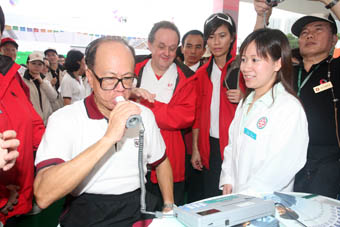 Download (372 KB)
4. Mr Li Ka-shing is curious to try out the Spirometer displayed at the Watson's booth.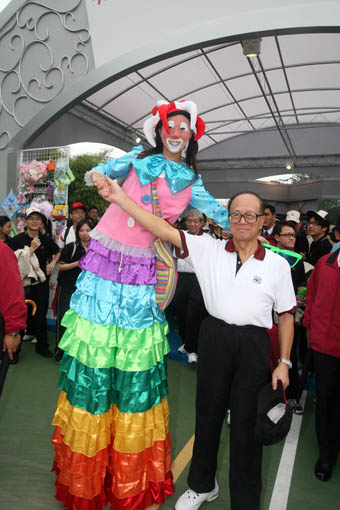 Download (417 KB)
5. A seven foot tall clown at the stadium is happy to shake hands with Mr Li Ka-shing.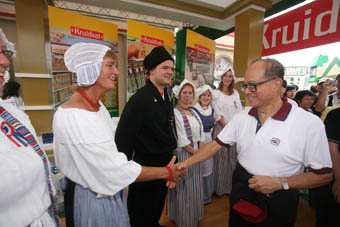 Download (380 KB)
6. Mr Li Ka-shing greets colleagues from the Netherlands.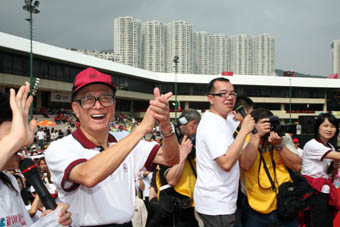 Download (352 KB)
7. Mr Li Ka-shing applauds the winning team in one of the sports games.


For further information, please contact:
Laura Cheung
Tel : (852) 6330 4227
Fax : (852) 2128 1766