Press Releases
Ms Michelle Lu - General Manager - Group Corporate Affairs
(852) 2619 7557 Facsimile: (852) 2612 0083
E-mail: [email protected]
29 August 2000
The Grand Alliance's Second Direct Service Calls at XICT
The Grand Alliance launched its second direct line-haul service to Xiamen with the arrival of MV "P&O Nedlloyd Mercator" at Xiamen International Container Terminals (XICT) on 15th August 2000.
The Europe service, Loop D, serves ports of Hong Kong, Shanghai, Xiamen, Yantian, Hong Kong, Singapore, Suez Canal, Southampton, Hamburg, Rotterdam, Malta and Port Klang. This is the Grand Alliance's second direct service to call at XICT since the introduction of US West Coast Service in April 2000. MV "P&O Nedlloyd Mercator" has a capacity of 5,468 TEUs and is the largest container vessel ever called at Xiamen. The Grand Alliance deploys a fleet of nine vessels to operate this weekly service.
The Grand Alliance consists of five member-lines - Hapag Lloyd, Malaysia International Shipping Corporation Bhd (MISC), Nippon Yusen Kaisha Line (NYK), Orient Overseas Container Line (OOCL) and P&O Nedlloyd.
"In the year 2000, we have already received three additional international container line-haul services to Europe and US West Coast," said Mr. Patrick Lam, General Manager of XICT. "In order to cope with the tremendous throughput growth at XICT, our facilities have been upgraded. The 500-metre quay of Berths 2 and 3 now extends 140 metres to Berth 4, providing a total quay length of 640 metres capable of accommodating two large container vessels simultaneously. We have also added two Rubber Tyred Gantry Cranes (RTGCs) to enhance the terminal's operation efficiency."
"Benefits from the economic and trade boom, the container shipping industry of Xiamen has been growing by leaps and bounds. Xiamen is now emerging into an international shipping centre. Global shipping lines have chosen Xiamen as one of the direct ports of call in China. We are happy to see that more and more shipping lines use XICT's services." said Mr. Alfred Leung, General Manager of Hutchison Delta Ports (HDP).
Notes to Editors:
Xiamen International Container Terminals (XICT) coastal port is a joint venture between Hutchison Delta Ports (HDP) and Xiamen Haicang Ports Company. Situated at Haicang in the Xiamen Special Economic Zone in Fujian, it has been in operation since 1997 and is part of the HDP network, currently comprising three coastal and three river ports in South China.
XICT is a member of Hutchison Port Holdings (HPH), an independent port investor, developer and operator with operations in 18 ports in Asia, Europe and the Americas.
- END -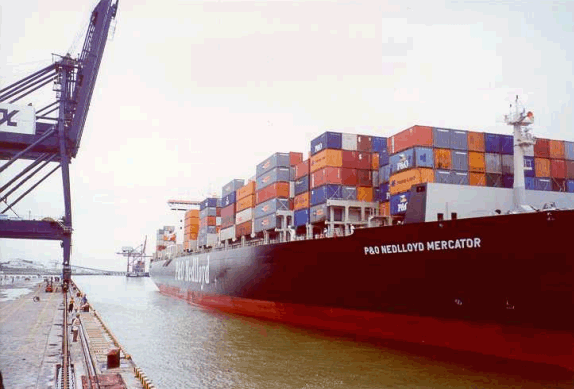 Photo caption:
MV "P&O Nedlloyd Mercator" marked the inaugural call of the Grand Alliance's Europe service at Xiamen on 15th August 2000. This is the Alliance's second direct service to call at XICT.