Press Releases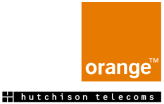 media release
8 February 2001
Hutchison announces agreement with Vodafone and
participation in auction of 2.1GHz spectrum
Hutchison Telecommunications (Australia) Limited ("Hutchison") today announced:
1. Agreement with Vodafone
Hutchison is working with Vodafone Pacific Limited ("Vodafone") in its bid to acquire the mobile business of Cable & Wireless Optus Limited ("Optus"). The agreement with Vodafone has the potential to provide a unique opportunity for Hutchison to accelerate its high-speed data strategy and ensure its position as a vigorous and effective competitor in the Australian telecommunications market.
The agreement with Vodafone is subject to the successful acquisition by Vodafone of Optus, which is in turn subject to clearance by the Australian Competition & Consumer Commission, and the negotiation of acceptable terms and conditions between Hutchison and Vodafone including pricing.
A memorandum of understanding between Hutchison and Vodafone has been signed which includes:
Vodafone will give Hutchison access to the basic transport elements of its network. Hutchison will provide innovative and differentiated services and products on its own "intelligent" network elements linked to the Vodafone basic network but independent of any Vodafone products and services. This will allow Hutchison to offer a competitive range of value-added services and products and will put Hutchison in the position it would be in if it constructed and operated its own network infrastructure.
The transfer to Hutchison of a minimum of one million customers (including Hutchison's existing Optus resale customer base of almost 300,000) and a range of distribution channels, will give Hutchison critical mass and the opportunity to grow quickly. The transfer of these customers would give Hutchison a national market share of more than 10 per cent. Both the customer base and distribution channels will be representative of the combined Vodafone and Optus customer businesses in terms of type and geographic distribution.
The arrangements will allow Hutchison to build a substantial customer base which it may then migrate to either its Orange One network or its proposed high-speed data network without having to invest further capital in building or purchasing 2G network infrastructure.
2. Registration to participate in 2.1 GHz spectrum auction
Separately, Hutchison today registered to participate in the forthcoming Federal Government auction of spectrum licences in the 2.1 GHz band.
Hutchison currently holds licences for 15MHz of 1800 MHz spectrum in each of Sydney and Melbourne and 10 MHz of 1800 MHz spectrum in each of Brisbane, Adelaide and Perth. The auction presents the opportunity to acquire complementary spectrum which can be used in conjunction with the 1800 MHz spectrum for the operation of a high speed data network without the need to acquire or construct additional infrastructure.
Bidding is expected to commence in early March 2001.
Commenting on the announcements, the Managing Director of Hutchison, Mr Barry Roberts-Thomson, said:
"We are totally committed to our strategy to be a leading provider of quality wirefree telecommunication services in Australia. The proposed arrangement with Vodafone will provide us with a unique opportunity to accelerate our strategy by acquiring profitable mobile telephony business components - incorporating a substantial customer and distribution base - without the need to build or purchase additional infrastructure.
"Our participation in the Federal Government auction of 2.1 GHz spectrum gives us the opportunity to acquire additional spectrum for use on our proposed high speed data network without the requirement to build additional infrastructure. This would provide us with greater flexibility to enhance our proposed network, but we will only acquire additional spectrum at a price consistent with our internal return targets.
"The potential arrangement with Vodafone and Hutchison's participation in the auction process for 2.1 GHz spectrum have the full support of Hutchison Whampoa Limited which ensures we have access to the funding and other resources required to pursue these opportunities," he said.
Also commenting, the Group Managing Director of Hutchison Whampoa Limited and Chairman of Hutchison Telecom (Australia) Mr Canning Fok, said:
"These opportunities have our full support and we will ensure that Hutchison in Australia has the funding in place to pursue this strategy. This clearly demonstrates our commitment to facilitating the development of our international 3G strategy in Australia."
Information about Hutchison Telecommunications (Australia) Limited
Hutchison Telecommunications (Australia) Limited has a 10 year involvement in Australian telecommunications and its goal is to harness the popularity and increasing capabilities of wirefree communications to be a leading provider of wirefree services. The company listed on the Australian Stock Exchange in August 1999 and is indirectly 58% owned by Hutchison Whampoa Limited, a Hong Kong-based company with operations which include an international telecommunications business operating throughout Europe, Asia, Israel and India.
Hutchison Whampoa is a Hong Kong-based multinational corporation with a market capitalisation of about US$56 billion. With origins dating back to the 1800s, Hutchison is also part of the Li Ka-shing group of companies, which together represent about 15% of the total market capitalisation of the Hong Kong stock market. In 1999, consolidated turnover was over US$7.1 billion, and earnings after tax and exceptional items were approximately US$15.1 billion.
With close to 100,000 employees worldwide, Hutchison operates five core businesses in 28 countries: ports and related services; telecommunications and e-commerce; property and hotels; retail and manufacturing; and energy and infrastructure.

For further information, please contact:
Geoff Fowlstone
Fowlstone Communications
Office: 9955.9899
Mobile: 0413. 746 949
Home: 9968.1112
Email: [email protected]
End