Press Releases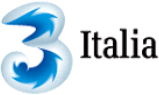 Comunicato Stampa
Milano, 5 February 2007
3 Italia exports in Malaysia its know-how in DVB-H Digital
Mobile TV by 3 Power's expertise for a three months trial on Maxis' network
3 Italia, the Mobile Media Company controlled by the Hutchison Whampoa Group, Maxis Communications ("Maxis"), Malaysia's leading mobile operator, and Astro, the region's leading cross-media operator, today announced the launch of a 3 months DVB-H Digital Mobile TV trial in Malaysia.
The first of its kind in Malaysia, the trial will be set-up by 3 Power, a 3 Italia's Business Unit, which will provide DVB-H specific equipment, DVB-H network design & planning, handsets & USIMs, Conditional Access and Digital Right Management, ESG, integration with CRM and Billing in cooperation with leading international partners.
The trial will be launched mid 2007, involving Maxis' customers in Kuala Lumpur. Customers will be testing DVB-H Digital Mobile TV, with 6 TV digital channels provided by Astro All Asia Networks plc. Trialists, chosen to make up a wide user panel, will be issued with DVB-H capable mobile phones provided by Samsung and LG.
The trial will enable Maxis to test DVB-H technology, to analyze the reception quality of the broadcast coverage, to evaluate the different services the new technology could support, such as advertising and interactive services. Commercial launch of Maxis' DVB-H Digital Mobile TV is scheduled by year end.
"Our 'world-first', with the launch of DVB-H Digital Mobile TV in June 2006, has been a success with over 250.000 customers in the first six months. We are now very excited to provide Maxis our DVB-H expertise" said Vincenzo Novari, 3 Italia's CEO. "Thanks to 3 Power, Maxis' customers will be able to benefit from 3 Italia hands on experience in the deployment of DVB-H solution. This will ensure a swift and successful deployment of the trial."
3 Italia has been the first in the world to launch the DVB-H Digital Mobile TV service with a wide coverage. On the 5th of June 2006, 3 Italia launched La3 Live, the first self-produced DVB-H live channel, and offers now 12 digital mobile channels. Following the success experienced in Italy, 3 Italia is now sharing by 3 Power its experience with companies launching or planning to launch DVB-H commercial services worldwide.
The DVB-H technology (Digital Video Broadcasting - Handheld) is the latest digital broadcast technology which enables TV content to be broadcasted directly to mobile phones. It offers audio, video and multimedia contents to a large number of users in optimal technical and cost effective conditions.

About 3 Italia
3 Italia is the Mobile Media Company controlled by the Hutchison Whampoa Groupshareholder of 95,4%. Its other shareholders are: NHS Investments S.A (San Paolo IMI), RCS Media Group, Gemina and 3G Mobile Investments (Franco Bernabe Group). 3 Italia won a UMTS license in Italy in 2000, commenced offering of its services in 2003 and is now the leader of the UMTS market in Italy - with over 6,8 million clients on August 23rd,2006 - thanks to a wide offer of multimedia, video communication and internet services, besides entertainment, music, information, cinema, sport and Mobile Digital TV (DVB-H).
Contacts:
Gian Marco Litrico
Media and External Relations Director
Tel. +39 02 44581
gianmarco.litrico@h3g.it

The Maxis Group is the region's emerging mobile telecommunications Group with 12.7 million customers and revenue of RM5.6 billion, and has operations in Malaysia, India through subsidiary, Aircel Limited, and Indonesia through PT Natrindo Telepon Seluler.
Maxis is Malaysia's No.1 mobile operator with a customer base of 8.9 million. It commenced operations in 1995 and offers a wide range of mobile and infotainment services for consumers and mobile solutions for business customers. Its leadership position is firmly based on service excellence, high quality coverage, and innovative products and services that bring people together. For more information, please visit www.maxis.com.my
ASTRO ALL ASIA NETWORKS plc is the region's leading cross-media operator with Direct-To-Home (DTH) satellite television services in Malaysia and Brunei and soon, in Indonesia. It is also the leading commercial radio broadcaster in Malaysia, a major publisher of TV guide and lifestyle magazines and the largest buyer and producer of TV content, as well as the country's premiere Malay film producer. Celestial Pictures, an ASTRO subsidiary and home to the world's largest Chinese film library and the Celestial Movies channel, is a major content aggregator with a complementary global distribution network. The strength of these complementary brands has extended into interactive and multi-media services, including provision of content for mobile devices.
AAAN operates out of the All Asia Broadcast Centre, a fully-integrated digital broadcast and production complex in Kuala Lumpur. With a market capitalization of RM10 billion (US$2.7 billion), AAAN ranks among the top 15 companies on Bursa Malaysia. For more information please visit www.astroplc.com